Forever 21 to Move Ecommerce Facility to Inland Empire, Layoffs Planned
Friday, October 11, 2019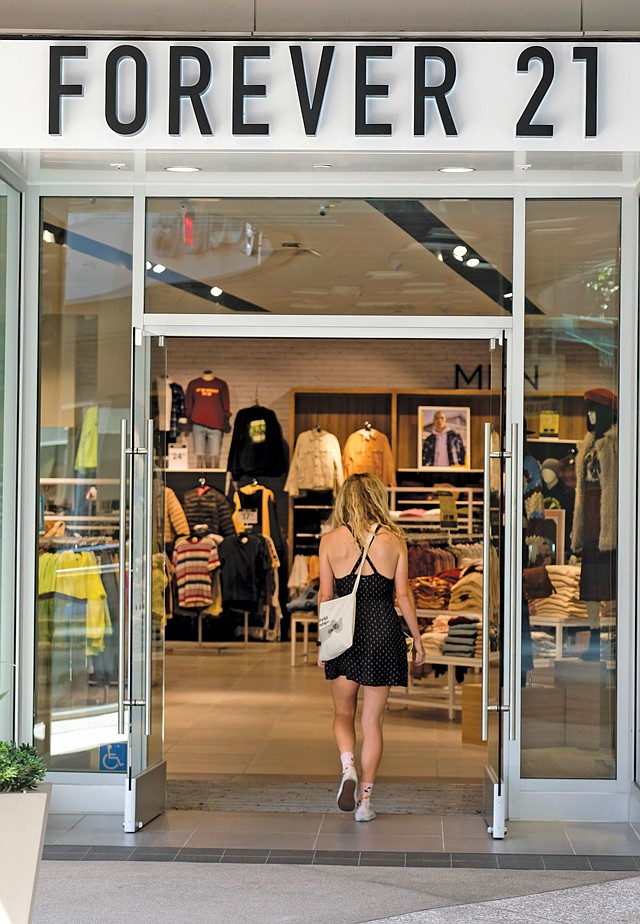 Fallout from Forever 21's September bankruptcy filing is starting to ripple across the region, with the teen-fashion retailer announcing plans to move its ecommerce operation from Lincoln Heights to Perris and cut 1,170 workers there.
"Forever 21 Logistics LLC will be ceasing its entire operations at its distribution and ecommerce facility," company representative Elizabeth Hernandez said in a Sept. 26 letter to the state Employment Development Department.
Employees will be offered the opportunity to transfer to the Perris distribution center, she stated.
Hernandez added that the closure "will be permanent as of January 30, 2020, as the company will be relocating its distribution and ecommerce operations to a new facility."
"As Forever 21 continues to explore new ways to build a stronger company foundation, we will be relocating our Mission Road distribution center to a brand new, state of the art facility," said Stephanie Palumbo, a spokeswoman for Forever 21. "This is a normal course of business for Forever 21 as a larger part of our long term growth strategy, and has been in the works for over a year."
Forever 21 will join companies like Home Depot and Ross, which have warehouses in the Inland Empire, a hub for distribution.
Forever 21's employment filing is one of the first indications of how the bankruptcy is likely to impact Los Angeles.
The fast-fashion retailer employs about 6,400 full-time employees and 26,400 part-time workers, court filings show.
It is unclear whether the company will eventually move out of its Lincoln Heights headquarters, which are adjacent to the warehouse that is slated for closure.
Earlier this year, Forever 21 sold its building for $166 million to Blackstone Group.
The company has more than two dozen stores in the Los Angeles region and has become a staple in malls.
Local stores listed by the company for possible closure include locations in the Westfield Culver City shopping mall, the Hollywood & Highland Center, the Beverly Center, the Glendale Galleria and the Americana at Brand in Glendale. Forever 21 said it plans close up to 178 of its 549 U.S. stores.
While declining mall traffic and rapid expansion hurt the company's profits, supply chain woes also dogged the company. Forever 21 has said it hopes to streamline its inventory and reduce shipments as part of its turnaround plan.
Manufacturing, retail and trade reporter Rachel Uranga can be reached at ruranga@labusinessjournal.com or (323) 556-8351. Follow her on Twitter @racheluranga.
For reprint and licensing requests for this article, CLICK HERE.