Single-Family: Value, Lifestyle Top Buyer Lists
Special Report: Who's Who in Real Estate
Friday, October 4, 2019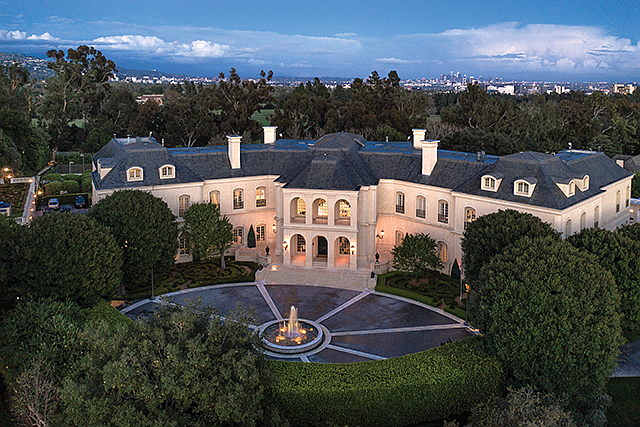 Rochelle Maize
Executive Director of Luxury Estates, Nourmand & Assoc.
Maize focuses on Bel Air, Holmby Hills, Beverly Hills, Hollywood Hills, Brentwood and beach communities, and has racked up more than $1 billion in sales. She ranked No. 26 on the Business Journal's list of residential real estate agents by 2018 sales volume with $155 million in sales in L.A. County.
What's the next big trend?
There's growing interest in smart-home technology. Prospective homeowners appreciate when a property is updated with the latest technology such as an electronic doorbell, video surveillance, a Google Nest thermostat, and other electronic devices that can be controlled or monitored from their smartphone. These trends are likely to grow in popularity over the coming years, and sellers and their agents should consider updates where possible to stay competitive.
What do buyers want now?
Outdoor living rooms. They want exterior spaces with features to allow for entertaining and gardening — organic vegetable gardens are increasingly popular as well for all of the farm-to-table cooking. They also love low-maintenance living. Keep in mind, millennials are used to living in the age of high-tech advances and Amazon Prime. They're looking for energy-efficient homes with smart appliances. It's that instant gratification mindset.
What is your favorite deal so far this year?
The Wellness House in Beverly Hills, which I just closed. It was the first time a developer ever hired me in the middle of the construction process. I was able to guide him to incorporate some of the current trends in the luxury marketplace to help target the prospective buyer for this fabulous home.
What is your outlook on real estate for the next 6-12 months?
We have seen prices rise in the Los Angeles real estate market for more than a half a decade, and this year doesn't appear to be the year in which the increases subside. I believe in 2020 however, the market will pause and possibly correct a little. It is only healthy for the market to correct. Nothing can go straight up indefinitely. If the market does continue to rise, I feel it will be at a very slow pace — 2% to 4% — over the next 12 months.
•••
Chris Cortazzo
Agent, Compass
Veteran agent Cortazzo joined Compass, leaving Coldwell Banker Residential Brokerage in August. He ranked No. 2 on the Business Journal's list of residential real estate agents by 2018 sales volume, with $554 million in L.A. County sales.
Prev Next
For reprint and licensing requests for this article, CLICK HERE.