Relativity Secures $140M Series C
Rocket-maker will use funds for upcoming launch efforts
Friday, October 4, 2019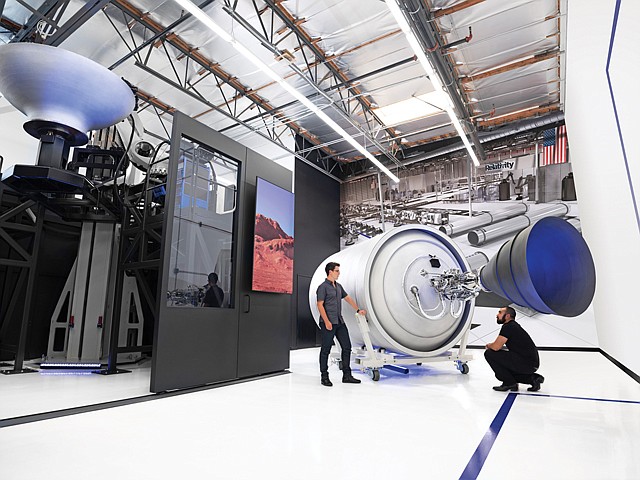 Autonomous rocket developer Relativity Space Inc. raised a $140 million Series C round co-led by new investors Tribe Capital Partners and Bond Capital, the company announced Oct. 1.
Inglewood-based Relativity will use the funds to advance its 3D-printing technology and develop its test site in Jackson, Miss., and rocket launch facility in Cape Canaveral, Fla.
The company — which has raised $185 million since its founding in 2015 — completed a $35 million Series B round in March, Chief Technology Officer Jordan Noone said.
"We really have two products we're making — the Terran-1 rocket but also the factory," Noone said. "There's a huge amount of effort internally to develop these printers, and that's a set of technology no other rocket company in the world can demonstrate having."
Noone added that Relativity is looking to market its aerospace-focused 3D-printing technology to other manufacturing sectors.
"As a company, we've always had a clear path towards scalability, and there's a value there that compounds," Noone said. "If you have this flexible factory that can print rockets, what else can you push down that same exact assembly line?"
In September, Santa Clara-based satellite manufacturer Momentus Inc. became Relativity's third customer when it signed an agreement to launch six payloads of small and medium satellites.
Relativity's first clients were Canadian-
based telecommunications outfit Telesat and Seattle-based Spaceflight Industries Inc., which inked launch agreements in April and May, respectively.
Relativity is targeting February 2021 for its first launch with the 3D-printed Terran-1 ship. Noone said the first flight will "line up rocket readiness with payload readiness" and not carry a paying customer.
The launch will take place at the Air Force's Cape Canaveral Launch Complex 16, which Relativity secured in January through a 20-year exclusive-use lease.
"By optimizing manufacturing for speed, Relativity will increase the frequency of launches in service of growing commercial and consumer needs in space," Tribe Capital General Partner Arjun Sethi said in a statement.
Several new angel investors joined Relativity this round, including actor and longtime technology investor Jared Leto, former Zillow Group Inc. Chief Executive Spencer Rascoff, and Lee Fixel, former managing partner of New York-based investment manager Tiger Global Management.
"All former round leads are continuing in their participation, which is validating that they are continuing to have confidence in us," Noone said.
For reprint and licensing requests for this article, CLICK HERE.