Industrial: Logistics Spaces Drive Hot Market
Special Report: Who's Who in Real Estate
Friday, October 4, 2019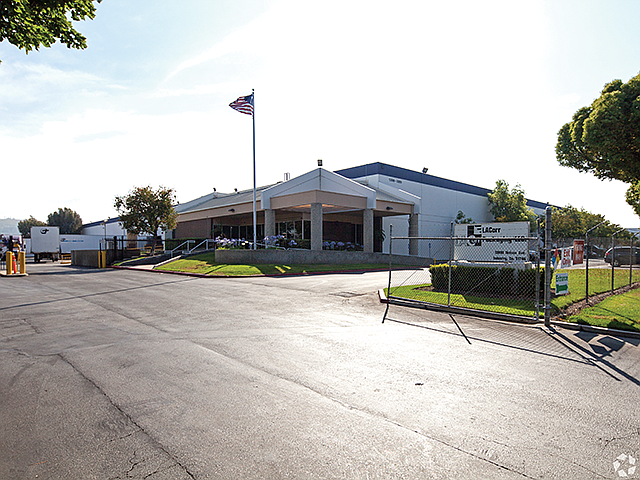 Brett Dedeaux
Principal, Dedeaux Properties
Dedeaux's company runs more than 6.5 million square feet of industrial properties in California.
What's the biggest trend in industrial properties now?
Logistics real estate needs to be more nimble, allowing for quicker cycle times and for more discrete, smaller shipments. Due to high land prices, (a) challenging regulatory environment and limited development opportunities, infill distribution facilities are being constructed with higher ceiling clearances, providing for more cubic storage area along with other innovations now being contemplated, like rooftop parking for delivery trucks and multistory industrial facilities.
What's the next big trend?
As today's tech-savvy consumer has become acclimated to ordering consumer goods online, we now are watching their ordering activity shift to perishable items — meaning online grocery shopping and meal kits. Based on this, we are seeing increased demand for infill-located cold-storage facilities to meet this demand.
What's your outlook on real estate for the next 6-12 months?
2019 continues to be a very strong year for Southern California industrial real estate with strong rental increases, strong absorption and declining vacancy, and that continues the upward trend following a record-setting 2018. Though we don't feel it's sustainable to continue to have such strong rental growth, we are looking for the market to normalize and maintain healthy conditions over the near term. We remain bullish on our sector and geographic location.
•••
Howard Schwimmer
Co-CEO, Rexford Industrial Realty, Inc.
Schwimmer and Michael Frankel serve as Rexford's co-CEOs. The company owns more than 200 properties with 24.7 million rentable square feet.
What's the biggest trend in industrial properties now?
For the Greater Los Angeles market, which is about half the industrial space in Southern California, Rexford's focus is on acquiring and repositioning or building product that can serve growing last-mile logistics demand.
What submarkets are hot now?
Continued displacement of industrial tenants from the Arts District and surrounding areas has dramatically lowered vacancy and intensified demand for industrial space in the Central Los Angeles industrial market areas.
What's the most interesting project you are working on now?
We are getting close to final permitting of a 200,000-square-foot new development on a former landfill in the Mid-Counties market. Our most interesting project was a multistory industrial building we designed for a site we own in downtown L.A., but the market is so tight that we leased the existing 235,000 square feet prior to initiating the new development.
Prev Next
For reprint and licensing requests for this article, CLICK HERE.