Industrial: Logistics Spaces Drive Hot Market
Special Report: Who's Who in Real Estate
Friday, October 4, 2019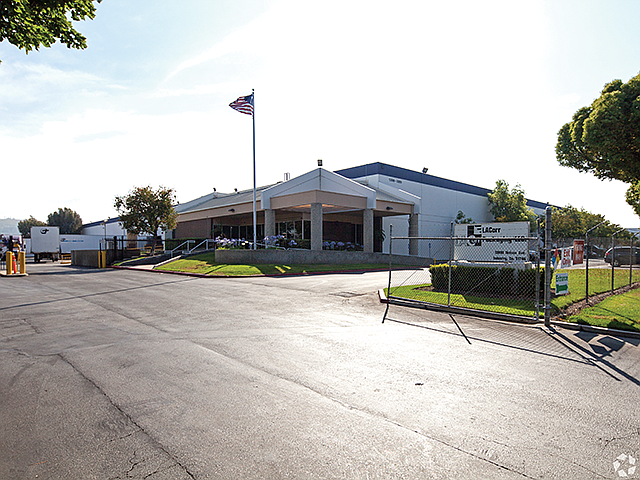 Brett Dedeaux
Principal, Dedeaux Properties
Dedeaux's company runs more than 6.5 million square feet of industrial properties in California.
What's the biggest trend in industrial properties now?
Logistics real estate needs to be more nimble, allowing for quicker cycle times and for more discrete, smaller shipments. Due to high land prices, (a) challenging regulatory environment and limited development opportunities, infill distribution facilities are being constructed with higher ceiling clearances, providing for more cubic storage area along with other innovations now being contemplated, like rooftop parking for delivery trucks and multistory industrial facilities.
What's the next big trend?
As today's tech-savvy consumer has become acclimated to ordering consumer goods online, we now are watching their ordering activity shift to perishable items — meaning online grocery shopping and meal kits. Based on this, we are seeing increased demand for infill-located cold-storage facilities to meet this demand.
What's your outlook on real estate for the next 6-12 months?
2019 continues to be a very strong year for Southern California industrial real estate with strong rental increases, strong absorption and declining vacancy, and that continues the upward trend following a record-setting 2018. Though we don't feel it's sustainable to continue to have such strong rental growth, we are looking for the market to normalize and maintain healthy conditions over the near term. We remain bullish on our sector and geographic location.
•••
Howard Schwimmer
Co-CEO, Rexford Industrial Realty, Inc.
Schwimmer and Michael Frankel serve as Rexford's co-CEOs. The company owns more than 200 properties with 24.7 million rentable square feet.
What's the biggest trend in industrial properties now?
For the Greater Los Angeles market, which is about half the industrial space in Southern California, Rexford's focus is on acquiring and repositioning or building product that can serve growing last-mile logistics demand.
What submarkets are hot now?
Continued displacement of industrial tenants from the Arts District and surrounding areas has dramatically lowered vacancy and intensified demand for industrial space in the Central Los Angeles industrial market areas.
What's the most interesting project you are working on now?
We are getting close to final permitting of a 200,000-square-foot new development on a former landfill in the Mid-Counties market. Our most interesting project was a multistory industrial building we designed for a site we own in downtown L.A., but the market is so tight that we leased the existing 235,000 square feet prior to initiating the new development.
•••
Bret Hardy, Executive Managing Director, Newmark Knight Frank
Hardy focuses on industrial investment sales. In his 30-year career, Hardy has completed transactions worth more than $4.6 billion.
What's the next big trend in industrial properties?
Conversion of big box retail properties to industrial last-mile delivery buildings is an emerging trend. These conversions can prove time-consuming and costly as local governments get on board with the trucking aspects of these re-uses. And, although not yet a "trend" in L.A., the development of multistory industrial may make its way into the most infill and high-barrier-to-entry submarkets in the basin in coming years.
What do buyers want now?
Buyers remain focused on good, functional product, appealing to a wide range of industrial uses. Location, as always, remains paramount. Strong and sustainable cash flow is always a driver for investment. However, there currently exist massive capital mandates for industrial value-add opportunities. Projects with large yards, ample parking, good minimum clearance, lots of dock-high positions, ESFR (early suppression, fast response) sprinklers, and projects with superior access receive tremendous interest from institutional buyers.
What's your outlook on real estate for the next 6-12 months?
Our outlook continues to remain bullish for both tenant and investment demand in industrial into the foreseeable future. The impact of import tariffs represents a wait-and-see consideration. But with consistent consumer and tenant demand, record low vacancy and very few infill opportunities for new development, the prospects are excellent that we will continue to add to unprecedented rent growth in the L.A. industrial markets.
•••
Steven Bohannon
Executive Director, Cushman & Wakefield Inc.
Bohannon has been in the industry for roughly 28 years. He focuses on industrial and office properties, especially in the South Bay.
What do buyers want now?
Buyers want what they've always wanted, well-located, functional buildings with features that benefit their specific use regardless of whether they are a manufacturer, distribution or R&D company. Similarly, investors want a quality building occupied by creditworthy tenants. The current problem is that those types of opportunities are difficult to come by in this extremely tight market
What submarkets are hot now?
The entire South Bay market has seen rental growth over 50% since 2014, but El Segundo, LAX and Hawthorne have seen explosive growth in rents and now have a vacancy factor less than 1%.
What is your favorite deal so far this year?
The acquisition and reconfiguration of an 8-acre site my team and I sold in Compton, which took an underutilized, single-purpose, crane-served property and transformed (it) into a state-of-the-art logistics yard. This will alleviate traffic and congestion and offer a partial solution to what's missing in the market.
•••
Art Rasmussen
Senior Vice President, CBRE Group Inc.
Rasmussen joined CBRE in 1986. Over his career he has handled 53 million square feet and more than $4.4 billion in food facility transactions. He specializes in cold-storage facilities.
What do buyers want now?
From the investor perspective, cap rates for what used to be considered special-purpose properties — such as cold storage or food production plants — have compressed significantly over the past two years. Investors are chasing yields that are trading 100 to 150 basis points higher than traditional industrial property.
What is your favorite deal so far this year?
My favorite deal this year is a 36,000-square-foot build-to-suit project for a Japanese specialty seafood processor. The company's attention to detail in planning their production environment and subsequent respect for their customer experience has been exciting to watch come to fruition.
What is your outlook on real estate for the next 6-12 months?
My outlook for the foreseeable future is continued very low vacancy, especially as there is no speculative market for cold storage to expand the base. Lease rates will continue to rise as they have been slower to adjust to the rising costs of construction and lack of food industry inventory. We will also see continued demand from small food specialty manufacturers and distributors, organic and health-oriented startups, and government food safety requirements providing a push for updated, newer space.
For reprint and licensing requests for this article, CLICK HERE.