Mercury to Pay $41 Million to Settle Legal Fight with California
Wednesday, October 2, 2019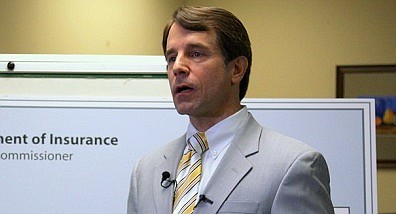 Mercury Insurance Co. agreed to pay $41.2 million to the state to settle a 20-year legal dispute over fees charged to auto policy customers.
The settlement, announced Oct. 2 by the California Department of Insurance and in a filing by Mid-Wilshire-based parent company Mercury General Corp., included a $27.6 million penalty that Mercury unsuccessfully tried to overturn in court and $8.1 million in interest.
The remaining $5.5 million payment was to settle a second round of penalty assessments from the state that had not yet gone to court.
State Insurance Commissioner Ricardo Lara called the settlement the largest payment from a property/casualty insurer in the insurance department's history.
In 2015, then-state Insurance Commissioner Dave Jones fined Mercury $27.6 million for allowing its auto insurance agents to charge consumers $50 to $150 in fees on top of the premium approved by the Department of Insurance. Proposition 103, passed by voters in 1988, prevents auto insurers from charging excessive rates and requires that rates be approved by the insurance commissioner.
According to the Department of Insurance, Mercury illegally labeled its "agents" as "brokers," implying that they worked for consumers rather than Mercury. The agency said the company allowed the agents to charge and collect unapproved fees on more than 180,000 transactions from 1999 to 2004, improperly collecting at least $27,593,562 from consumers.
The department alleged the scheme created an incentive for Auto Insurance Specialists, Mercury's largest independent agent, to place virtually all of its policies with Mercury to the exclusion of other insurers. The Insurance Department also said it resulted in different Mercury customers paying different amounts for the same policy, depending on what the agent charged in fees.
In its filing with the U.S. Securities and Exchange Commission, Mercury said that in making the settlement agreement, "the company has not admitted to any allegations raised in the case." In the filing, the company said it had previously set aside $35 million to pay for the settlement, leaving approximately $5 million in incremental expense that would be factored into its third-quarter earnings.
In an earlier email sent following the state Supreme Court's decision not to take up the company's appeal of the penalty, the company said that an appellate court's decision to uphold the fine was in error.
"(The trial court) found that Mercury didn't benefit from the fees in question because they were never collected by Mercury," the insurance company said. "These fees were charged and collected by independent brokers for the services they provided to their customers. The fees were disclosed upfront and customers agreed to pay those fees."
Education, energy, engineering/construction and infrastructure reporter Howard Fine can be reached at hfine@labusinessjournal.com. Follow him on Twitter @howardafine.
For reprint and licensing requests for this article, CLICK HERE.