Tri-Cities Thrives Amid Departures
Real Estate: After high-profile losses, office market shows strength heading into 2020
Friday, November 29, 2019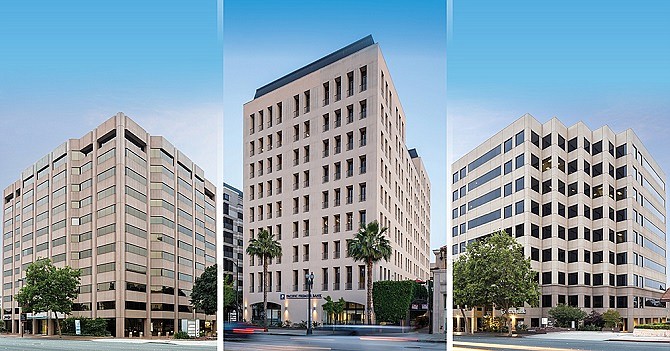 The Tri-Cities office market has seen substantial changes in the past few years, including the losses of corporate giant Nestlé USA, which moved its headquarters out of Glendale, and Warner Music Group Inc., which shifted its local headquarters from Burbank to downtown's Arts District.
But those departures haven't had much impact on the market's overall performance.
In fact, the Tri-Cities area has enjoyed substantial gains this year. During the third quarter, the market saw positive net absorption of 186,180 square feet, a significant increase from the negative 580,907 square feet seen during the same time the previous year, according to data from Jones Lang LaSalle Inc.
Asking rents for the area were $3.61 a square foot in the third quarter, up 38 cents year over year. Vacancy rates, meanwhile, decreased to 13.1% from 15.8%.
"In the Tri-Cities market, all the markets are doing well," said JLL's Patrick Church. "Burbank is doing extremely well. Vacancy is going to be in the low single digits by the end of the year just based on some of the bigger deals that have gone down and some of the leases that are out for execution."
Netflix Inc. recently leased roughly 60,000 square feet at Burbank Studios. The streaming giant is expected to occupy the space until construction is completed at its Hollywood offices.
"Everybody talks about the Westside but there's a lot happening in Burbank," said CBRE Group Inc. Senior Vice President Natalie Bazarevitsch.
She added that companies like Netflix and Walt Disney Co. have "big appetites" for space in the city where "you have all these tenants that are substantially increasing. As a result, the vacancy in Burbank is decreasing."
In the next year, she thinks vacancy in the market could drop as low as 5%.
ServiceTitan steps in
One of the other major leases signed in the Tri-Cities market this year was for tech startup ServiceTitan Inc., which secured a lease for 125,000 square feet at Nestlé's former headquarters.
JLL's Church added that many of the leases being signed in the area were by entertainment companies and businesses that support the entertainment industry. Historically, these companies have looked at the Burbank market but since rents have increased, Church said, some are looking at Glendale as well.
In the third quarter, the average asking rent for Class A product in Burbank was $3.89 a square foot compared to $3.20 a square foot in Glendale.
Investors have remained interested in the area, which, Church said, didn't experience the "massive impact on the market" people had anticipated when Nestlé left.
"The Tri-Cities market, because of its reliability and consistency, continues to attract institutional investment despite the occasional blip in vacancy," said Bill Boyd, an executive vice president at Kidder Mathews.
Still, Scott Unger, a senior vice president at Kidder Mathews, added that despite interest there haven't been many sales in the Tri-Cities market this year.
Pasadena sets pace
The biggest office building sale in the Tri-Cities so far this year was the Pasadena Collection, according to data from CoStar Group Inc. and Kidder Mathews.
The property, a nearly 517,000-square-foot portfolio, sold to Swift Real Estate Partners for $193 million.
Also in Pasadena, Graymark Capital Inc. and Eightfold Real Estate Capital purchased the roughly 219,000-square-foot Eaton Canyon Tech Center.
"There's a lot of capital vying for product in the Tri-Cities," Church said.
Many of the other major sales were for medical office buildings.
In Pasadena, Healthcare Realty Trust Inc. purchased the Cotton Medical Center from Meridian Property Co. for $61.1 million. In Glendale, Welltower Inc. purchased the Lee Hughes Medical Building as part of a $1.25 billion purchase of 55 medical office and outpatient facilities.
"The best thing about owning a medical building is that doctors don't move, and the worst thing about owning a medical building is that doctors don't move," Unger said. "A lot of investors are attracted to long-term tenants."
"There is investor demand for these medical buildings. They are seen as a little bit more stable than a traditional office building," Unger added.
Looking forward, Unger said he expects to see even more interest in the area as more entertainment companies move in.
There are a handful of buildings being marketed in the area, including 101 S. Marengo, which was formerly occupied by Bank of America, according to Unger.
Bazarevitsch said she expects to see more building trades in the Tri-Cities in 2020 and higher asking rents "because of these capital infusions from investors putting money into assets."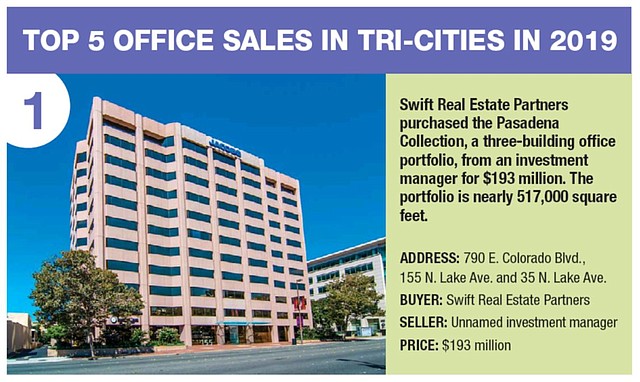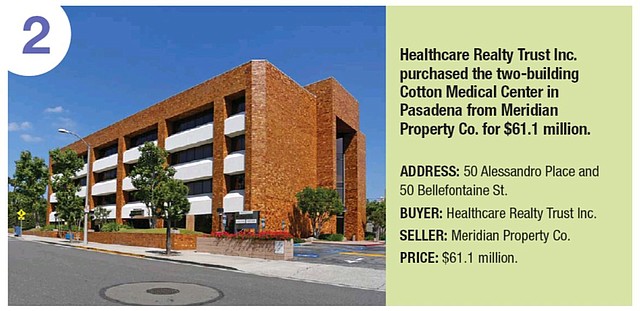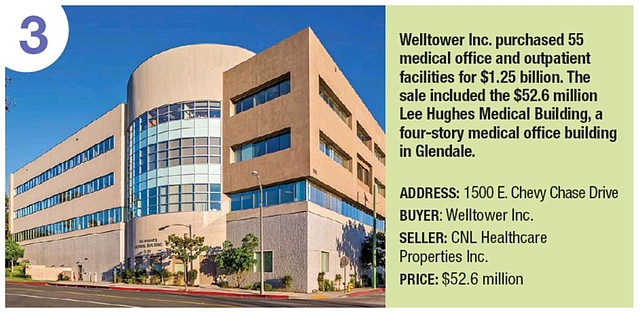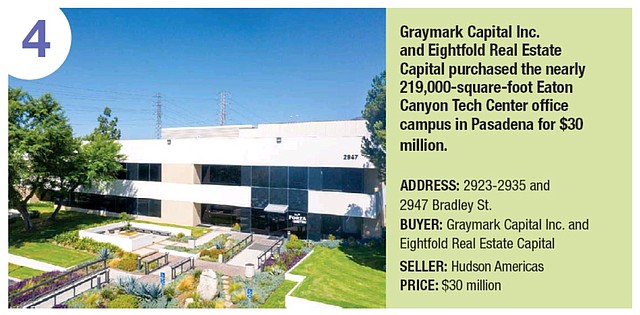 For reprint and licensing requests for this article, CLICK HERE.