EVGo Expands Leaf Partnership with Nissan
Charging station company, automaker add more perks
Friday, November 29, 2019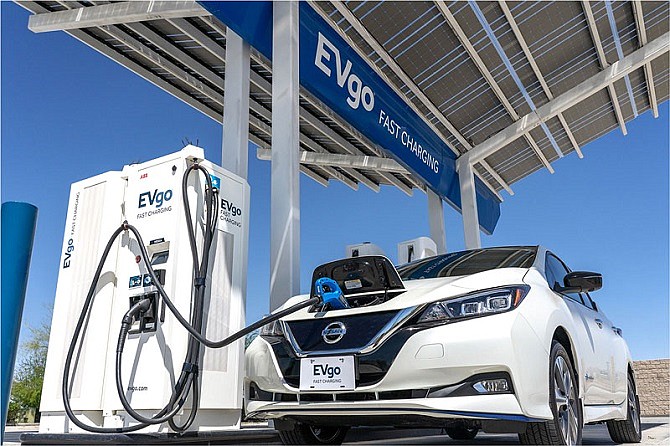 Sawtelle-based EVgo Services has expanded its existing relationship with Japanese automaker Nissan Motor Co. Ltd., offering free charges to drivers of Nissan's electric vehicles at any of its charging locations.
Drivers of Nissan's primary electric vehicle, the Nissan Leaf, were already receiving free charging from EVgo as part of a business arrangement that ended in July.
Under the deal announced Nov. 25, Nissan Leaf and Leaf Plus drivers are now eligible for up to $250 in prepaid charging credits at EVgo's 750 public charging stations nationwide.
"Nissan is a longtime leader in electric vehicles, and this new partnership with EVgo will give Nissan Leaf owners confidence powered by tens of thousands of chargers across America," said Aditya Jairaj, director of electric vehicles sales and marketing for Nissan North America.
"Convenient access to public chargers can be incredibly helpful for owners in their day-to-day lives," Jairaj added.
Jonathan Levy, EVgo's chief strategy officer, said the company's technology can provide the average electric vehicle up to "90 miles in 30 minutes of charge."
The company operates charging locations in 34 states and 66 cities nationwide and estimates it serves more than 180,000 customers annually. EVgo targets commerce locations to deploy chargers, including shopping malls, where users can run errands as they charge their cars.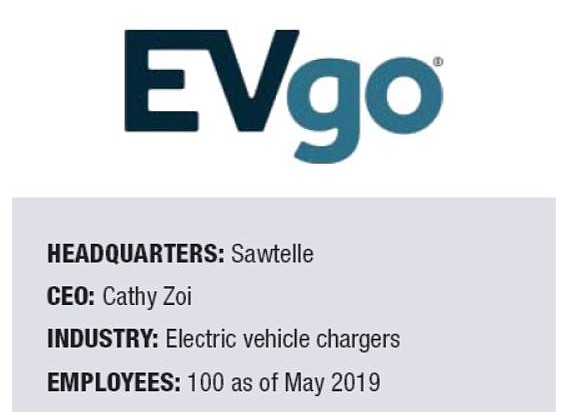 Local destinations that have partnered with EVgo for charging stations include Petersen Automotive Museum, based in Mid-Wilshire, and the Venice Crossroads retail outlet in Culver City.
The City of Culver City has also contracted with EVgo to build charging stations at its public parking garages.
In September, EVgo expanded into Inglewood at the request of Mayor James Butts and deployed 32 fast-charging ports, including a location at Inglewood City Hall.
"The future of driving is electric, and EVgo is focused on delivering reliable and convenient fast charging for everyone," EVgo Chief Executive Cathy Zoi said in a statement. "Anyone who has tried an electric vehicle loves it, and EVgo and Nissan are making it easier for more drivers to make the switch to an electric vehicle," Zoi added.
Nissan and EVgo are working to expand the existing network of electric vehicle chargers in the United States. In August the companies announced a partnership to deploy 200 additional fast-charging stations across the country.
"The joint investment by Nissan and EVgo builds on a six-year partnership between two of the original leaders in transportation electrification," EVgo said in a statement at the time of the announcement.
Nissan has installed more than 2,000 fast-charging connectors since it began this initiative in 2010.
For reprint and licensing requests for this article, CLICK HERE.