El Segundo Market Sees Additional Investments
Real Estate: Grand Avenue office building sells for $64M
Friday, November 29, 2019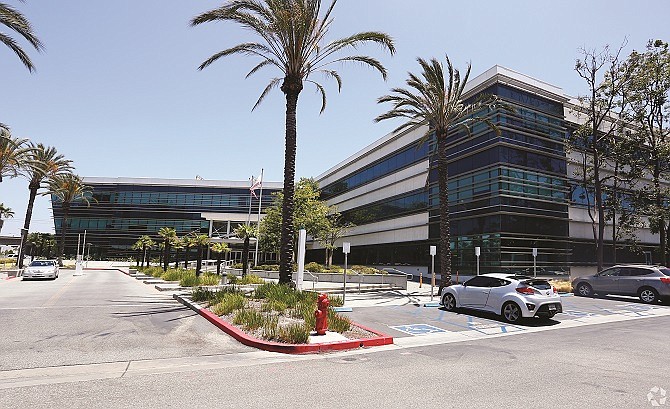 The already hot El Segundo real estate market saw two major investments last week.
On Nov. 27, brokerage Newmark Knight Frank announced that a roughly 151,000-square-foot office building in El
Segundo sold for $63.5 million.
NKF's Kevin Shannon, Ken White, Rob Hannan, Laura Stumm and Michael Moll represented the seller, Griffin Capital Essential Asset REIT Inc. Buyer SteelWave was self-represented.
Stumm said in a statement that SteelWave could reposition the property, at 2160 Grand Ave., into a creative office campus. The building was built in 1999 on 6.45 acres.
In other deals, Brentwood-based GPI Cos. announced Nov. 26 that it closed on $55.3 million in financing for a 200,000-square-foot building in El Segundo.
Financing was provided by Global Atlantic Financial Group, and CBRE Group Inc. arranged the construction financing. Law firm Allen Matkins represented GPI in the transaction.
GPI purchased the manufacturing building, at 2031 E. Mariposa Ave., for $84 million earlier this year from Angelo Gordon & Co.
Built in the 1940s as an aircraft fabrication manufacturing facility, the building is now leased by the research and design arm of Mattel Inc.
GPI Cos. has had a busy year. Earlier this month, the company closed on $120 million in construction financing for West End. The $180 million redevelopment project will convert the former Macy's store at the Westside Pavilion into 230,000 square feet of creative office space.
In August, the company announced a $300 million equity commitment from one of the nation's largest pension systems. In July, it sold the retail portion of the Burbank Collection for $27 million.
El Segundo buildings have been in high demand. Many of the recent sales in the area have been former aerospace buildings.
TA Realty purchased a building at 101 Continental Blvd. from Vereit Inc. for $138.5 million after Northrop Grumman Corp. announced plans to leave; Northrop Grumman sold a complex in El Segundo to Hackman Capital Partners, which is overhauling the property and turning it into creative office space; and Raytheon Co. has listed 30 acres on its El Segundo campus, mainly unused parking lots.
For reprint and licensing requests for this article, CLICK HERE.