Avery Dennison Acquires Smart Label Unit for $249 Million
Thursday, November 21, 2019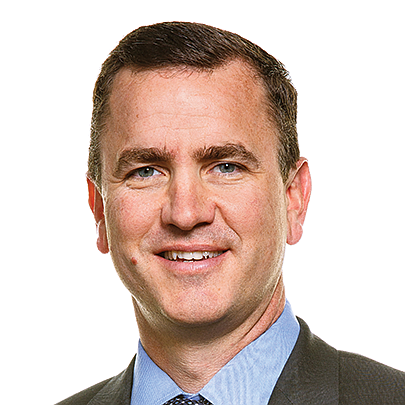 Label maker Avery Dennison Corp. announced Nov. 21 that it had acquired a division of Netherlands-based Smartrac Technology Group for about $249 million.
The Smartrac unit makes radio-frequency identification (RFID) tags that are used to track products and will boost Glendale-based Avery Dennison's portfolio of smart tag offerings.
Smart tag technology is becoming standard in retail and other industries as businesses look beyond the barcode.
Avery Dennison Chief Executive Mitch Butier, who has been pushing to expand the company's high-value "intelligent label" division, in a statement called the acquisition an "excellent strategic fit" that extends the company's customer base.
Avery Dennison had $7.2 billion in sales last year but has seen sales slow in its traditional markets. In October, the company lowered its year-end guidance to $3.15 to $3.25 a share from $3.15 to $3.30.
"We believe in a future where every physical item will have a unique digital identity and digital life, which will transform the visibility of products throughout the supply chain, all the way to the consumer, helping to improve efficiencies, increase sustainability, and enhance consumer experience," said Francisco Melo, vice president for Avery Dennison's intelligent labels division.
Butier told investors last month that its smart tag division was seeing 20% growth.
The technology has a variety of uses including remote access and other security functions. Smartrac's RFID division has about 900 employees and is expected to bring in $140 million in revenue this year.
Under the agreement Avery will acquire Smartrac's transponder business and assets, including its manufacturing and research and development facilities, and will take over all affected employees.
Avery Dennison will also assume all contractual obligations to the Smartrac unit's employees, customers and suppliers. The deal is subject to regulatory approval.
Manufacturing, retail and trade reporter Rachel Uranga can be reached at ruranga@labusinessjournal.com or (323) 556-8351. Follow her on Twitter @racheluranga.
For reprint and licensing requests for this article, CLICK HERE.