Military Business Boosts Boingo
Wi-Fi provider narrows losses in third quarter
Friday, November 15, 2019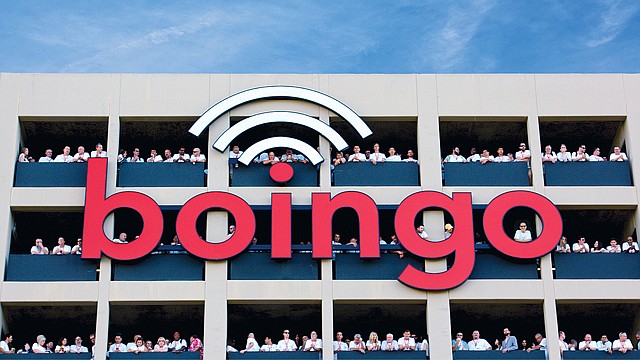 Military and multifamily internet services remained key sources of revenue for Westwood-based Wi-Fi provider Boingo Wireless Inc., according to the company's third-quarter earnings.
Boingo posted revenue of $64.7 million during the period, a decline of roughly 0.8% compared to the third quarter 2018. The company reported losses of $187,000 for the most recent quarter, down significantly from $522,000 in second quarter 2018.
Boingo Chief Executive Mike Finley said in a statement that the company furnished two new venues with distributed antennae systems in the third quarter and has another 62 projects in the pipeline.
"We are pleased that our core business drivers are performing well and continue to be excited about what new technologies will afford us," Finley said.
Boingo's business of providing military barracks and bases with Wi-Fi is growing. In the most recent quarter, the company signed a 15-year extension of its existing contract with the Army and Air Force Exchange Service, guaranteeing new network installments through 2038.
During that period, Boingo also built out its military wireless infrastructure to cover an additional 2,000 military beds. Boingo provides service to 64 military bases nationwide.
"We anticipate the revenue from the retail portion of this contract alone to be worth more than $1 billion for the remainder of the term without including potential additional services," Finley said.
Boingo military revenue rose 7% compared to third quarter 2018, and average revenue per user increased roughly 11% over the same period. Finley noted that the revenue per user increase came largely from the company's military business and that he expects this trend to continue.
"Growth was primarily driven by increased military subscriber revenue from higher (average revenue per user), following the speed and price increases we implemented in our service offerings," said Boingo Chief Financial Officer Peter Hovenier.
"We believe military is an incredible business for us, and further, has tremendous upside potential to lay on additional lines of revenue," Finley added.
Boingo went public in 2011, raising roughly $78 million. Boingo reported its net loss decreased in fiscal 2018 to $1.2 million from $19.4 million in 2017. The company said in its earnings release that it expects full-year 2019 net loss to be between $10 and $14 million.

For reprint and licensing requests for this article, CLICK HERE.