Paramount Posts Profit Turnaround
Thursday, November 14, 2019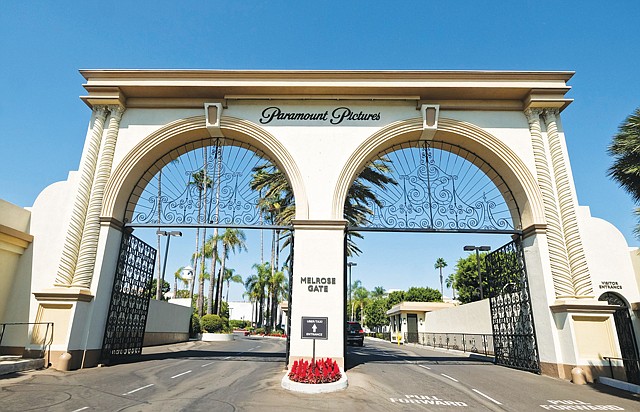 Media giant Viacom Inc. reported that its film unit, Hollywood-headquartered Paramount Pictures, posted its first fiscal full-year profit since 2015.
In its fourth-quarter earnings release, Viacom revealed that Paramount's fiscal 2019 operating income was $78 million, up $117 million from a $39 million loss the previous year.
Viacom President and Chief Executive Bob Bakish said in the report that the turnaround was "a testament to the strength of our strategy and content slate."
Paramount's licensing revenues increased by 5% in fiscal 2019, which Viacom attributed to growth in TV production. Higher licensing fees at international theme parks and a new music rights agreement drove ancillary revenue up 33% year over year.
The division's theatrical revenue was down over the same period.
Viacom reported earnings of 79 cents per share on revenue of $3.41 billion, beating analyst expectations of 75 cents per share.
This will likely be Viacom's final earnings report as a standalone company. Viacom plans to close an all-stock merger with CBS Corp. in early December. Both companies are controlled by privately held mass-media holding company National Amusements Inc.
Paramount has been keeping a low profile under Chief Executive Jim Gianopulos. The 107-year-old studio has plans to speed up production and leverage its large franchise library for licensing deals with movie theaters and streaming services.
This plan includes the recently announced deal with Netflix for the rights to a "Beverly Hills Cop" sequel starring Eddie Murphy. The studio's other franchises include household names such as "Star Trek" and "Mission Impossible."
Paramount is the last legacy film studio located in Hollywood. It has more than 18,000 employees, the majority of which are based in Los Angeles County.
Banking and finance reporter James B. Cutchin can be reached at jcutchin@labusinessjournal.com or (323) 556-8332. Follow him on Twitter @jamesbcutchin.
For reprint and licensing requests for this article, CLICK HERE.