Super League Gaming Posts Jump in Third-Quarter Revenue
Wednesday, November 13, 2019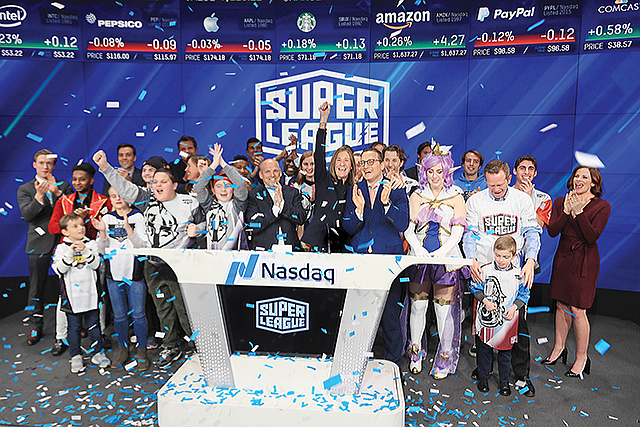 Santa Monica-based Super League Gaming Inc. reported a third-quarter revenue increase of 129% year over year to $350,000.
The company's losses decreased to $4.4 million in the quarter compared to $5 million in the same period in 2018.
"In the third quarter, Super League continued to gain momentum in our evolution as a lifestyle and media company focusing on capturing, generating, aggregating and distributing gaming content across the genre of all things esports," Chief Executive Ann Hand said in an earnings call. "Our third quarter revenues more than doubled, as we have broadened the base of revenue sources by significantly expanding the size of our audience."
Hand added that the increase was driven mainly by growing media and sponsorship revenue. Super League sponsors amateur esports tournaments and offers websites and social networks for gamers to connect and view content.
Super League's operating expenses increased by $1 million compared $4.6 million in 2018. "The increase was primarily due to a net increase in engineering headcount to support the company's technology platform development, and an increase in technology platform infrastructure costs, insurance and other corporate expenses," Super League noted in an earnings report.
The earnings report issued Nov. 13 also said that Super League had no outstanding debt as of the quarter ended Sept. 30.
Hand noted that the company has more than 900,000 registered active users and is on track to reach the 1 million mark by the end of the year. The company also has seen an uptick in hours spent on the platform, boosted by more than 500 active Super League Gaming venues nationwide.
Super League plans to launch a new service, Super League Prime, on Nov. 18. The service will cost $7.99 per month and offer free game play, extra rewards and other incentives for gamers who sign up.
The service will initially be offered in partnership with GGCircuit gaming centers. Hand said that offering the service to an already captive audience in GGCircuit's gaming centers across the country cuts down on marketing spend.
Super League Prime will be rolled out nationwide within two months and will expand globally next year.
"Our opportunity is to monetize gamers and the content they generate through our platform," Hand said.
Super League Gaming trades on the NASDAQ. Its initial public offering in February 2019 netted $25 million.
The company's shares closed up 2% to $3.05 per share following the earnings report.
Tech reporter Samson Amore can be reached at (323) 556-8335 or samore@labusinessjournal.com. Follow him on Twitter @samsonamore.
For reprint and licensing requests for this article, CLICK HERE.