BYD Sells 130 Electric Buses to LADOT
Wednesday, November 13, 2019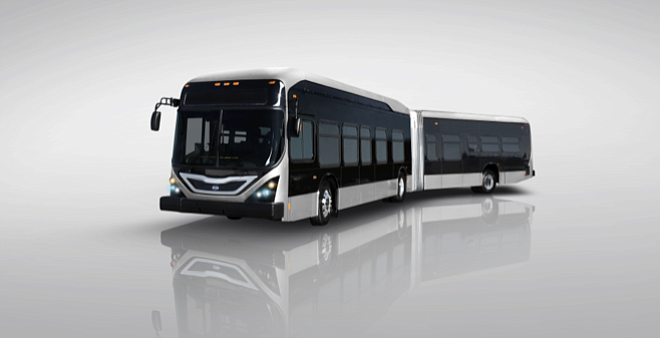 Electric bus maker BYD Motors Inc., the downtown-based subsidiary of Chinese firm BYD Co. Ltd., will deliver 130 buses to the Los Angeles Department of Transportation.
The electric bus order is BYD's largest to date, the company said.
"We applauded LADOT for its bold leadership, ambition, and desire to improve the air quality for the City of Los Angeles," BYD North America President Stella Li said in a statement.
"BYD buses will be an important component of the city's efforts to meet its sustainability goals (and) we are proud to partner with an agency that shares our green dream," she added.
The LADOT has publicly stated it will participate in the City of Los Angeles' "Green New Deal" program, an ambitious list of sustainability goals that includes converting the entire LADOT fleet to zero-emission buses before 2030.
BYD estimates the 130 electric buses will reduce greenhouse gas emissions by 98,700 metric tons over the buses' 12-year lifespan. That's an 81% improvement over LADOT's current buses, which run on compressed natural gas.
LADOT began working with BYD in 2014, when it initiated a 90-day trial of an earlier electric bus model. The company sold its first four electric buses to the LADOT in January 2017, aided by a grant from the California Energy Commission.
BYD will build the buses at its Lancaster factory and will utilize more than 70% U.S.-made materials. Each bus has a range of 150 miles per charge and can reach a full charge within three hours.
BYD Motors has sold more than 460 electric buses to customers in Southern California. The division was formed in 2017.
Tech reporter Samson Amore can be reached at samore@labusinessjournal.com or (232) 556-8335. Follow him on Twitter @Samsonamore.
For reprint and licensing requests for this article, CLICK HERE.