Plugging Away
LA's still the place for electric vehicle-makers, but success remains elusive
Friday, November 8, 2019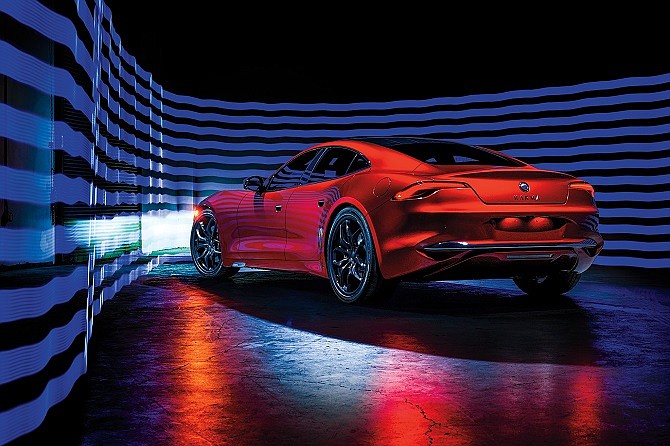 Nearly 25 years ago, Allen Scott, a professor of geography and public policy at UCLA, predicted in a study that Los Angeles would become the "Detroit of electric cars."
Scott's forecast was somewhat accurate — L.A. is a leader in the nation's electric vehicle market — but local firms attempting to deliver on this mission have found more setbacks than successes.
Of the six main electric vehicle companies operating in L.A., three have filed for bankruptcy: Mid-City-based Coda Automotive Inc. in 2013, Torrance-based Fisker Automotive in 2014 and Irvine-based Karma Automotive in 2014. And Gardena-based Faraday & Future Inc. has faced financial woes since its 2014 incorporation, and its founder, Jia Yueting, filed for bankruptcy last month.
Faraday Future says it needs $850 million to start production on its new vehicle, the FF 91 SUV, and Yueting said in bankruptcy filings he hopes to deliver 100 of the cars by 2021.
Some formerly failed companies have revitalized themselves and come under new ownership, such as Karma, which was bought for $150 million by Chinese auto parts-maker Wanxiang Group Corp. in 2014. The group continues to fund development of the Karma Revero GT, which it says will be released in 2020. 
"It is the vehicle of the future, but it is risky," said John Boesel, president and chief executive of Pasadena-based Calstart.
Despite the challenges, local EV companies continue to press forward, and some have fared well — particularly those prioritizing selling to businesses instead of consumers.
Firms like Chanje Energy Inc., a Hawthorne-based electric van and truck producer, have succeeded in the business-to-business market. The company has signed deals over the past year with Ryder Systems Inc. and FedEx Corp. to provide more than 1,000 electric trucks for commercial use.
Electric bus maker BYD Motors, the downtown-based subsidiary of BYD Co. Ltd., has found success selling to transit organizations in 13 states, including a deal with the L.A. County Metropolitan Transportation Authority.
Local designers including Fisker Inc. and Canoo Inc. are searching for innovative ways to sell cars as well as construct them.
Fisker plans to adopt a model of flexible ownership, offering leases through its mobile app. Torrance-based Canoo also plans to begin selling its electric car via subscription in 2021.
Anticipating an uptick in EV sales, venture capitalists invested a record $10.9 billion in EV companies in 2018, according to Asad Hussain, an analyst at Pitchbook Data Inc. Hussain said that by 2025, the market is projected to hit $440 billion as car batteries become cheaper and emission rules get tougher.
Prev Next
For reprint and licensing requests for this article, CLICK HERE.