MedMen Posts Higher Sales, Losses
CANNABIS: Retailer reports rise in 2019 revenue
Monday, November 4, 2019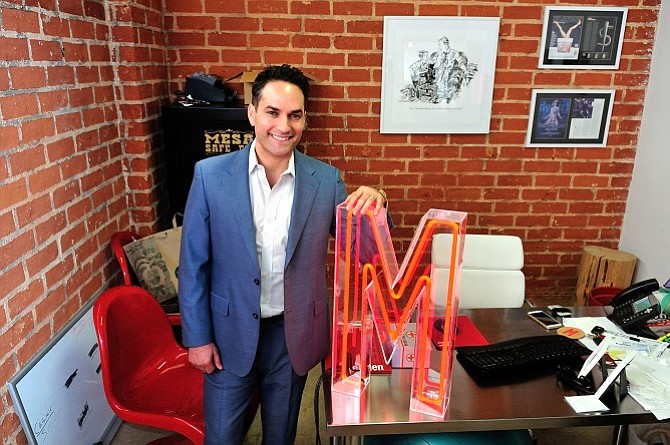 Culver City-based cannabis retailer MedMen Enterprises Inc. reported increasing revenue as well as mounting losses in fiscal 2019 earnings posted Oct. 28.
The company's fourth quarter and fiscal year ended June 30, and it will report first-quarter 2020 earnings on Nov. 26. Under regulations of the Canadian Securities Exchange, where MedMen is listed, the company has 120 days from the end of the fiscal year to report results.
MedMen posted $130 million in annual revenue for 2019, up 227% from 2018. But the company also reported a net loss of $277 million for the fiscal year, compared to $113.9 million in 2018.
"Fiscal 2019 was a transformative year for MedMen, with over 2 million completed retail transactions to date," Chief Executive Adam Bierman said in a statement. "Our success was due largely in part to our loyal customer base. Throughout the year, we served over 1 million customers from all 50 states and more than 100 countries."
For the fourth quarter of 2019, MedMen reported revenue of $42 million, up 15% from $36.6 million in the third quarter. Fourth quarter losses were $39.4 million, a slight improvement from $42.6 million in the third quarter.
In California, MedMen recorded retail revenue of $27.5 million in the fourth quarter and expanded to 17 licensed retail stores. The company also operates locations in Arizona, Florida, Nevada, New York and Massachusetts.
The cannabis retailer recently gained retail locations in Chicago and Evanston, Ill., in a transaction with Oak Park, Ill.-based cannabis grower PharmaCann.
It was originally set to acquire the entirety of PharmaCann's business but terminated the agreement citing a renewed focus on U.S. and Canadian cannabis capital markets.
The cancellation agreement also gave MedMen access to PharmaCann's production and cultivation facility in Illinois and a retail location in Virginia. MedMen forgave PharmaCann's $21 million debt after assuming control of the assets.
MedMen began to cut costs by trimming some salaries by as much as 96% in its third quarter, reducing executive pay to $50,000 annually (down from $1.5 million) and said it planned to trim expenses.
"While industry tailwinds propelled us forward over the past 12 months, changing macroeconomic conditions have led us to refocus our strategy, to reevaluate our assets and to determine where it makes most sense to allocate capital going forward," Bierman said in the statement.
He added that the company's core goals are to optimize its current retail assets and the potential of its factories nationwide. "As we bring all of our factories online and up to full capacity, and simultaneously optimize our current retail assets across our core geographic markets, we continue on our path toward profitability," he said.
Tech reporter Samson Amore can be reached at samore@labusinessjournal.com or (323) 556-8335. Follow him on Twitter @samsonamore.
For reprint and licensing requests for this article, CLICK HERE.