Oil Company Might Run Dry
ENERGY: Wilmington firm worries about drilling proposal
Friday, November 1, 2019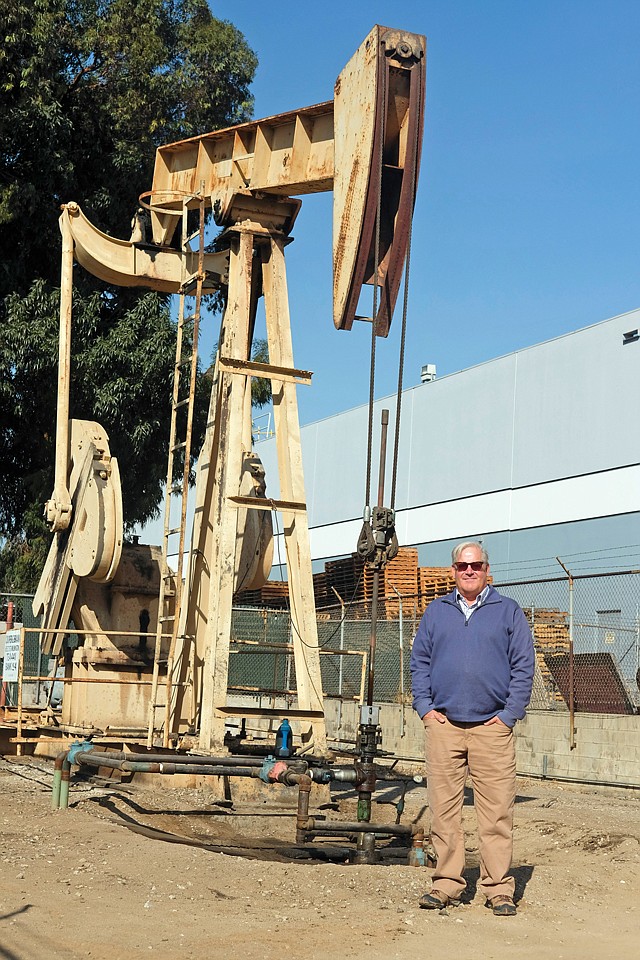 Jeff Cooper, vice president and co-owner of Cooper & Brain Inc., a small family-owned oil drilling company based in Wilmington, has seen his business weather numerous boom-and-bust cycles in the volatile industry.
They have been so prevalent during Cooper & Brain's 65-year history that the company has developed a strategy to cope: Put away some of the profits during the good times, then tap those reserves to stay afloat when the rough times hit.
It's one reason why Cooper & Brain survived the last downturn, from late 2014 through 2016, when other oil companies — such as downtown-based Breitburn Energy Partners — faced bankruptcy.
"We came through that downturn with only a little belt-tightening and without having to shut down a single well," Cooper said. "We were operating some wells at a loss when prices were so low because we had that reserve we could tap into."
Cooper & Brain has seven full-time employees in its Wilmington headquarters, and another 50 or so people work at companies that Cooper & Brain contracts with for oil field equipment and services.
Keeping its 49 wells in southern Los Angeles and northern Orange counties operating is crucial: If the company shuts down a well for more than one year, it has to renegotiate mineral rights with neighboring property owners and wade through a raft of regulatory approvals to restart the well.
But now a threat looms that could upend Cooper & Brain's carefully crafted survival strategy — a proposal in the city of Los Angeles to expand zones where oil drilling would be banned.
Depending on how the ordinance is crafted, the company could be forced to shut down most — and possibly all — of its wells in the city.
Cooper & Brain has 22 operating wells within Los Angeles city limits, and Cooper said those wells account for more than two-thirds of the company's revenue.
Given how difficult it is to get oil wells approved in California, trying to offset that lost revenue by opening new wells is not likely to prove a viable strategy.
"This is an existential challenge to the survival of our business," Cooper said.
Under current city law, all operating wells must have a buffer zone of at least 200 feet from homes, schools, hospitals and other key facilities. In general, wells are not allowed to operate within that buffer zone.
In July, city Petroleum Administrator Uduak-Joe Ntuk proposed expanding the buffer zone to 600 feet for existing wells and 1,500 feet for new wells. Environmental and community activists are pushing the City Council to adopt a buffer zone of at least 1,500 feet for all wells.
Prev Next
For reprint and licensing requests for this article, CLICK HERE.