MedMen Cuts Executive Salaries
RETAIL: Company looks to reduce expenses as losses continue to widen
Friday, May 31, 2019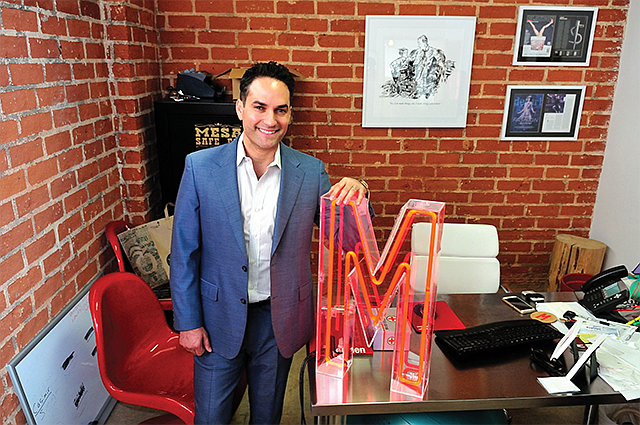 Culver City-based MedMen Enterprises Inc., one of the first companies in California to plant its flag as a cannabis retailer, said it was cutting executive salaries by nearly 96% as losses in its latest fiscal quarter continued to widen.
Salaries for MedMen's top executives were trimmed to $50,000 from $1.5 million — one of several companywide initiatives it is employing to reduce costs. In the financial statement released May 29, the company said Adam Bierman, MedMen co-founder and chief executive, and Andrew Modlin, MedMen's co-founder and president, had entered into revised employment agreements. Terms of the new agreements are for two years, retroactive to May 18, 2018, according to a regulatory filing.
In its fiscal third quarter, ended March 30, executives said the company reduced expenses by 9%, from the previous quarter, and they're targeting a 20% reduction in coming quarters.
MedMen reported losses of $63.1 million on revenue of $36.6 million in the three months ending March 30. A year earlier, the company recorded a loss of $16.8 million on revenue of $14.3 million. Year over year expenses rose 243% to $72.9 million.
Paul Penney, chief investment officer with RiverForce Partners in Boston, explained that profit may be taking a back seat to revenue as MedMen is working to amass market share. "The company is trending in the right way," he said.
Regarding MedMen's early growth projections, Penney added, "The company may have been too bright-eyed and bushy-tailed." But he said the expense reductions and layoffs show the executives are "taking a rational look at the company."
Since going public one year ago on the Canadian Securities Exchange, MedMen claims to have grabbed a 7% market share in California. The company is planning more retail openings over the next year, and it's projecting revenue of $230 million once those locations open.
MedMen plans 15 new locations across the United States this year.
For reprint and licensing requests for this article, CLICK HERE.