LA500: Community, Business Leaders Reshape City of Angels
Special Edition: LA 500
Friday, May 17, 2019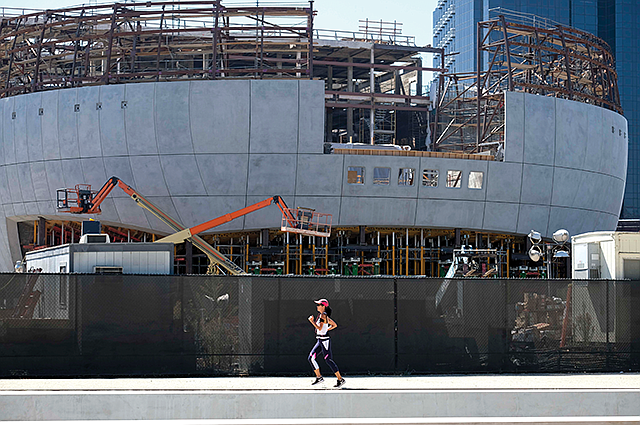 It's a time of transformation across Los Angeles—a period of palpable change that presents challenges and, more importantly, potential.
Propelled by a local economy that expanded by roughly 3% in 2018, according to the Los Angeles County Economic Development Corp., the region's businesses are reshaping the city in myriad ways.
Not surprisingly, the people who comprise this year's LA500 are featured players in the city's development. Their vision, energy and resourcefulness are on full display as they bring about changes to Los Angeles that run from the subtle to the seismic.
Our list contains plenty of familiar names such as agriculture icons Lynda and Stewart Resnick, media titans Robert Iger and Kathleen Kennedy, architecture legend Frank Gehry, Los Angeles Lakers owner Jeanie Buss, and billionaire health care mogul Patrick Soon-Shiong.
There are plenty of fresh faces in the mix as well, from filmmaker Ava DuVernay to Port of Long Beach Executive Director Mario Cordero, ecommerce fashion executive Michael Mente and Los Angeles Rams head coach Sean McVay. Up and comers from every sector are remaking Los Angeles in new ways.
Together, these established leaders and rising stars have identified opportunities and taken initiative on projects and products that reimagine the places we live, the ways we commute, the things we buy and the experiences we share.
Walt Disney Co.'s recently completed $71.3 billion acquisition of 21st Century Fox's media assets, for instance, shifted an entire industry — no small feat considering the entertainment space was already moving at lightspeed thanks to streaming powerhouses like Netflix Inc. and Santa Monica-based Hulu. Of course, members of the LA500 have their fingerprints all over these changes.
The same goes for the massive makeover to the region's physical space. Billions of dollars are flowing into infrastructure projects throughout L.A., driven in part by the not-so-distant 2028 Summer Olympics and guided by many of the bold-faced names that populate our list.
The overhaul of Los Angeles International Airport; the long-awaited expansion plans for the Los Angeles County Metropolitan Transportation Authority rail system; and the Los Angeles Rams' LA Stadium and Entertainment District at Hollywood Park are all underway and backed by members of the LA500.
The business of culture is booming as well. Hundreds of millions of dollars are pouring into projects along Mid-Wilshire's Museum Row, around UCLA's campus in Westwood and at the Music Center downtown. In Exposition Park, the $1 billion Lucas Museum of Narrative Art will soon propel Angelenos into hyperspace — at least metaphorically. LA500 philanthropists, architects and construction leaders are converging to transform these visions into realities.
Prev Next
For reprint and licensing requests for this article, CLICK HERE.