Ground Leases Gaining Favor
REAL ESTATE: Landlords, property owners both benefit
Friday, May 17, 2019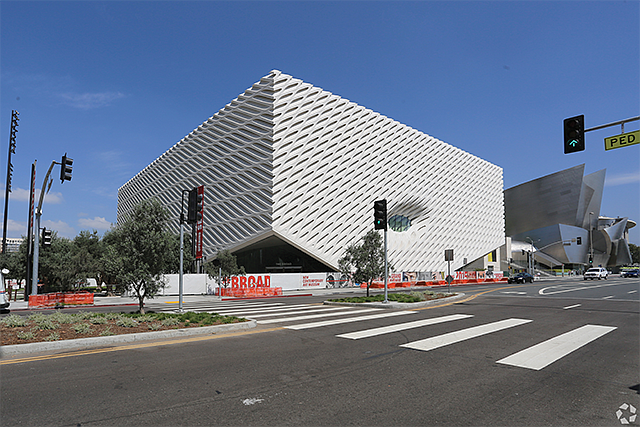 A growing number of Los Angeles businesses are putting down roots on someone else's land.
In order to build or redevelop commercial properties in the city's most sought-after locations, many companies have signed long-term leases — just for the ground they're planning to build on.
Brokers say these ground leases are a way for companies to get a foothold in prime neighborhoods where land doesn't often change hands. For landowners, these deals provide a steady source of monthly income without the responsibility of owning, maintaining, managing and improving a building.
UCLA Anderson School of Management professor Eric Sussman says it may seem "counterintuitive that two separate entities can own the land and the physical improvements on top of the land."
But with real estate values soaring, more landowners and property developers are entering into ground leases, separating valuable land and location assets from the structures that sit on top of them.
According to data from CoStar Group Inc., there were 38 ground lease transactions — leased fee and leaseholds — in Los Angeles from April 2018 to April 2019 compared to 15 that took place during the same period a year earlier. The 12 months before that saw 17 ground lease transactions in L.A.
"Any time you have a sustained period of economic growth and strong economic fundamentals, you're going to have the impetus as an owner to sell and take advantage of this strong economy," Sussman said. "If you don't want to actually sell the land … you can enter into a long-term ground lease."
The concept moves west
Ground leases are more common in dense East Coast cities like New York.
Ryan Sobel, a senior associate at James Capital Advisors, said the number of ground lease transactions has been growing in recent years — especially where land is scarce.
These deals happen, Sobel said, when a business is looking to build a new storefront, but the landowner doesn't want to part with its well-positioned piece of real estate. The parties will enter into a ground lease, sometimes with terms of up to 100 years, with the stipulation that building owners give up the property to landowners when the lease expires or if they default on rent payments.
As areas of Los Angeles become more densely developed, ground leases are becoming more popular with landowners and developers who have distinct strategies for taking advantage of the rising value of each piece of the asset.
Christopher Maling, a principal at Avison Young Group USA, has sold ground leases on McDonald's and Wendy's locations nationwide. The fast-food franchises want to design and build their own stores, Maling said, and a ground lease is less expensive than a property lease. Plus, the company doesn't have to keep real estate debt on its balance sheet.
With rising construction costs, a landowner may like that someone else is building up the property. "It's more of a legacy type investment," Maling said. "Clients are looking for long-term capital appreciation and a way to diversify the portfolio for their estate planning purposes and to plan for the next generation."
But there can be problems with the deals down the road. In recent years investors in several of New York City's iconic buildings — including the Chrysler Building — have seen their ground rents skyrocket after the original leases ran out, and property values were reassessed.
The same thing could happen in L.A., some experts say.
"More often than not, these ground leases get people in trouble," said Jones Lang LaSalle Inc. International Director Carl Muhlstein. He called ground leases "financial engineering."
Ground leases grow in L.A.
In March, Beverly Hills-based StarPoint Properties announced that it sold 34,195 square feet of land at 1733 Ocean Ave. in Santa Monica to an unnamed investment group. A building owner occupying that parcel has a ground lease with the landowner.
In July, Boston Properties Inc. and Canada Pension Plan Investment Board teamed up to acquire Santa Monica Business Park for $627.5 million. The 47-acre park has 21 buildings. Roughly 70% of the square footage is subject to ground leases of 80 years with renewal periods remaining.
Also last year, fast-food chain Del Taco sold 8,800 square feet in Santa Monica to a family trust. It still owns the building and signed a 20-year lease for the grounds.
There are financial incentives for both parties, said Kenneth Fields, a partner at law firm Greenberg Glusker Fields Claman & Machtinger.
"From an owner's perspective, they get to retain ownership of the property and avoid that income tax on the sale of an asset that would occur if they were to sell rather than ground lease the property," Fields said. "From the ground tenant perspective, there's a lower amount of capital required because they don't have to buy the land."
One company looking to take advantage of the market is Safehold Inc., a New York-based real estate company that touts itself as the first public company to focus on ground net leases.
"It shouldn't be the same investor owning both the land and the building. They are fundamentally different investments," said Jason Fooks, senior vice president of investor relations and marketing for Safehold.
The company acquired ground leases for two sister properties in Hollywood.
In 2018, Safehold grew its portfolio by almost 80% and entered six new markets. The company, which operates across multiple asset types, has seen many repeat customers. Fooks said this makes it clear that "we are onto something."
There's an estimated $7 trillion of institutional commercial real estate assets in the United States, leading some — like Fooks — to see a big opportunity for ground leases.
"There's no reason why most any of them can't have ground leases," Fooks said. "There's a large sandbox and not a lot of companies able to do what we do."
For reprint and licensing requests for this article, CLICK HERE.