Ground Leases Gaining Favor
REAL ESTATE: Landlords, property owners both benefit
Friday, May 17, 2019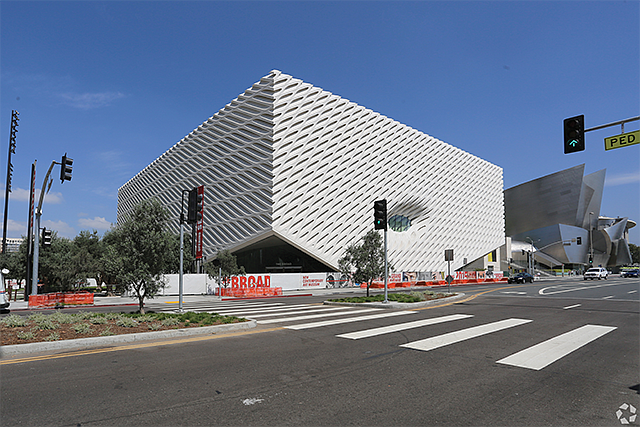 A growing number of Los Angeles businesses are putting down roots on someone else's land.
In order to build or redevelop commercial properties in the city's most sought-after locations, many companies have signed long-term leases — just for the ground they're planning to build on.
Brokers say these ground leases are a way for companies to get a foothold in prime neighborhoods where land doesn't often change hands. For landowners, these deals provide a steady source of monthly income without the responsibility of owning, maintaining, managing and improving a building.
UCLA Anderson School of Management professor Eric Sussman says it may seem "counterintuitive that two separate entities can own the land and the physical improvements on top of the land."
But with real estate values soaring, more landowners and property developers are entering into ground leases, separating valuable land and location assets from the structures that sit on top of them.
According to data from CoStar Group Inc., there were 38 ground lease transactions — leased fee and leaseholds — in Los Angeles from April 2018 to April 2019 compared to 15 that took place during the same period a year earlier. The 12 months before that saw 17 ground lease transactions in L.A.
"Any time you have a sustained period of economic growth and strong economic fundamentals, you're going to have the impetus as an owner to sell and take advantage of this strong economy," Sussman said. "If you don't want to actually sell the land … you can enter into a long-term ground lease."
The concept moves west
Ground leases are more common in dense East Coast cities like New York.
Ryan Sobel, a senior associate at James Capital Advisors, said the number of ground lease transactions has been growing in recent years — especially where land is scarce.
These deals happen, Sobel said, when a business is looking to build a new storefront, but the landowner doesn't want to part with its well-positioned piece of real estate. The parties will enter into a ground lease, sometimes with terms of up to 100 years, with the stipulation that building owners give up the property to landowners when the lease expires or if they default on rent payments.
As areas of Los Angeles become more densely developed, ground leases are becoming more popular with landowners and developers who have distinct strategies for taking advantage of the rising value of each piece of the asset.
Prev Next
For reprint and licensing requests for this article, CLICK HERE.