Boingo Loss Expands Despite Growth
Friday, May 17, 2019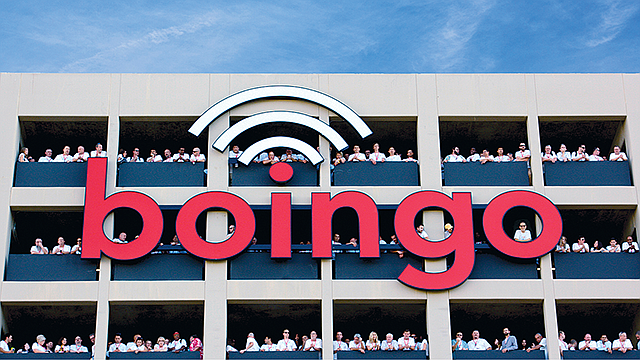 Westwood-based Wi-Fi provider Boingo Wireless Inc. announced its first quarter 2019 earnings May 8, reporting $66.5 million in revenue, up 14.3% from first quarter 2018.
But the 17-year-old company remained in the red. Net losses expanded to roughly $5.2 million year over year, from $3.2 million in first quarter of 2018.
Boingo's business was buoyed in part by its military and multifamily Wi-Fi contracts, for which combined revenues rose 63.3% to $25.9 million in first quarter 2019. The average revenue per user of Boingo's military broadband network increased 12% compared to the first quarter 2018, the company noted in its earnings report.
Chief Executive Mike Finley said he expects Boingo's business to increase as 5G wireless devices become more commonly used.
"I believe Boingo is at the forefront of a transformative time in history with respect to 5G and that we are very well-positioned to take advantage of the incredible changes it will bring," Finley said in a statement.
Boingo started out distributing and managing Wi-Fi hot spots in public places and reports it has since expanded to become the largest indoor networks operator in the world, operating 58 networks internationally. The company estimates it reaches more than 1 billion consumers annually.
Finley added that Boingo already has a lock on many of the locations it services, noting, "Since Boingo has the wireless rights at the venues we have deployed, carriers will work with us to deploy 5G networks at these venues."
Boingo estimated its second quarter revenue would be between $66 million and $71 million.
The company went public in 2011, raising roughly $78 million. It has reported net losses every year from 2013 to 2018. In 2018, Boingo reported its net loss decreased to $1.2 million from $19.4 million in 2017.
For reprint and licensing requests for this article, CLICK HERE.