Taxi Loans Sting Credit Unions
FINANCE: Medallion debt hits First Entertainment
Friday, May 3, 2019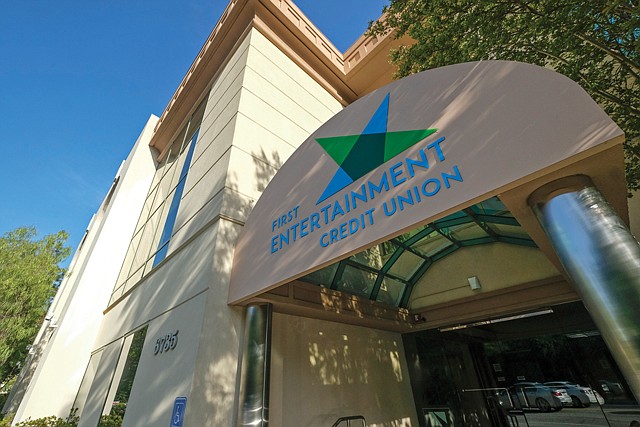 Loans secured against taxi medallions, once a profitable income source for a host of U.S. credit unions, have soured in recent years as ridesharing services such as Lyft and Uber take a growing slice of the market.
The shift toward rideshare services has left credit unions holding billions in delinquent loans related to these medallions — a type of operating license that some municipalities require taxi drivers and companies to purchase in order to operate cabs. And while many of the credit unions impacted are based on the East Coast — particularly in New York — at least one institution in Los Angeles holds substantial taxi medallion debt.
Hollywood-based First Entertainment Federal Credit Union had at least $20 million in taxi medallion loans on its books as recently as 2015, according to two sources with direct knowledge of the financial institution's loan portfolio. The sources, who spoke on the condition of anonymity because they were not authorized to disclose the information, said the taxi loans began to sour in 2015, and First Entertainment set aside millions to cover write-offs. The set-asides rose in both 2016 and 2017, before falling last year, the sources said.
The medallion debt was part of a collateralized loan package First Entertainment purchased in the early 2000s, according to the sources. These loans were typically made to drivers in cities such as New York, San Francisco and Chicago where medallions at their peak could cost hundreds of thousands of dollars. Los Angeles does not have a taxi medallion program — it has nine taxi franchise operators, and drivers are licensed through an L.A. Department of Transportation program.
The medallion loans were seen at the time as a safe bet, according to the sources and other industry experts. But as Uber Technologies Inc. and Lyft Inc. quickly rose to prominence, demand for taxi services fell sharply, and medallion owners have struggled to pay off loans taken out to purchase the licenses.
"Uber and Lyft came around and decimated the market," one individual who has seen First Entertainment's books said. "At the time these loans were made, no one could have imagined — they were good, solid investments."
According to this person, the delinquent medallion debt was partially responsible for a rise in set-asides to cover loan defaults First Entertainment reported in 2015, 2016 and 2017 — years when ride sharing services solidified their dominance over taxis. The institution's so-called "loan loss allowance" at its peak in 2017 represented 1.8% of the credit union's total outstanding loans. The allowance came down to 1.6% in 2018.
For reprint and licensing requests for this article, CLICK HERE.
Prev Next