Beyond Meat Shares Soar 163% on First Day of Trading
Thursday, May 2, 2019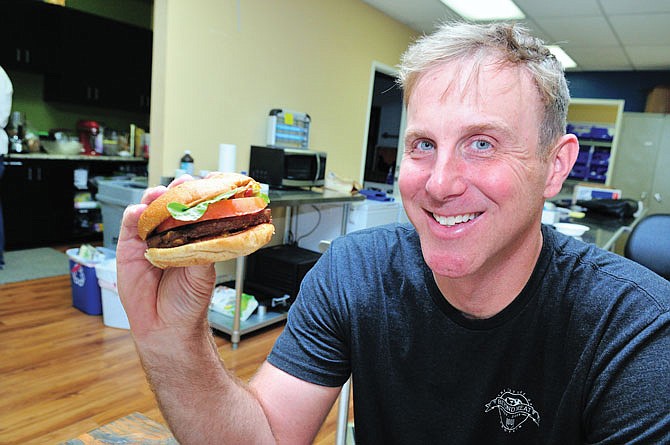 Beyond Meat got a rock star reception for its debut on Wall Street as investors sent shares skyrocketing 163%.
The company opened at $46 on the first day of trading after making its initial pricing of $25 a share under the ticker "BYND." Shares surged, closing at $65.75 on May 2.
The El Segundo-based vegetarian food producer offered 9.6 million shares to raise about $240 million. By the end of Beyond Meat's first trading day, its market value soared to $3.8 billion.

The injection of cash should help the meat substitute company compete with startup Impossible Foods, which recently announced a deal with Burger King.
Last year, the meat-substitute company watched revenues more than double to $87.9 million from $32.6 million in 2017 as it expanded distribution amid growing consumer demand for meat alternatives.
Earlier this year, Beyond Meat announced a deal with Carl's Jr. to offer its Beyond Burger patty, a GMO-, gluten- and soy-free meat substitute made from pea protein.
Despite the company's gains, Beyond Meat has lost money every year since its inception. It lost $29.9 million in 2018.
Longtime vegan Ethan Brown founded the company 10 years ago after coming across an imitation chicken product developed by food scientists at the University of Missouri that mimicked the texture of chicken. He licensed the product and in 2012 moved the headquarters to El Segundo where he added other imitation meat products including the company's now signature burger patty.
The company has 383 employees with a research and development facility in El Segundo and a plant in Columbia, Mo., where it manufactures most of the food product.
Prior to the IPO, the company had raised $192.8 million according to Pitchbook Data Inc, counting such heavyweight backers as Microsoft Corp. co-founder Bill Gates, actor Leonardo DiCaprio and Twitter Inc. co-founder Biz Stone.
Manufacturing, retail and trade reporter Rachel Uranga can be reached at ruranga@labusinessjournal.com or (323) 549-5225 ext. 251. Follow her on Twitter @racheluranga
For reprint and licensing requests for this article, CLICK HERE.