Parsons Plans for Public Offering After HQ Move
Engineering and defense contractor shifts strategy ahead of IPO
Friday, March 22, 2019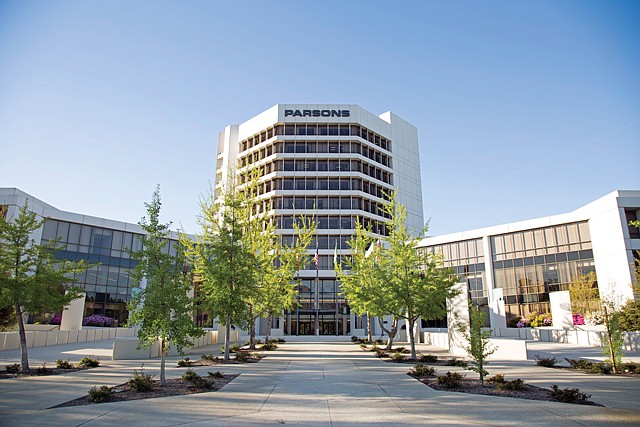 It could be just a coincidence, but one week after engineering and defense contractor giant Parsons Corp. announced its headquarters move from Pasadena to Northern Virginia, a news report surfaced saying that the company is preparing to go public.
In a March 8 story, Reuters reported that privately held Parsons had filed initial paperwork with the U.S. Securities and Exchange Commission stating its intent to offer shares to the public.
The Business Journal has confirmed with a person familiar with Parsons' situation that the company is planning to file paperwork to go public.
The person said both decisions are likely tied to an ongoing transformation the company has undertaken to expand beyond its engineering roots into a technology-oriented defense and intelligence contractor. That shift could be intended as a way to attract investment, and the company's move to the Washington, D.C., area could tie into that.
Parsons, through an outside spokesman, declined to comment for this story.
The company in January acquired OGSystems, an imaging, mapping and data analytics company based in Chantilly, Va., just 5 miles from Parsons' Centreville, Va., office that has now become its headquarters. That acquisition accelerated Parsons' transformation and may have moved up the timelines for both the headquarters move and the public share offering, according to the person familiar with Parsons' situation.
Parsons announced the headquarters move on Feb. 28. Chief Executive Chuck Harrington said the aim of the relocation was to be closer to the company's largest geographic concentration of employees and to its growing client base in the region. Parsons' Pasadena office is to remain largely intact through the end of the company's lease there in seven years.
Any potential tax benefit of Parsons' headquarters move occurring just before it potentially goes public is negligible, said Jeff Davis, tax partner with the San Diego office of Newport Beach-based Squar Milner. Davis said Parsons would not likely have suffered a tax hit by going public in California and then moving since it was already paying the high 8.8 percent corporate tax rate.
• • •
New Leadership for LAX Improvement Projects
Los Angeles International Airport is bringing on a new boss to oversee the $14 billion in improvement projects underway in and around the airport.
On March 12, Los Angeles World Airports, the city agency that runs LAX, announced that Hans Thilenius has been named deputy executive director of construction management.
Thilenius was most recently general manager of corporate real estate in Los Angeles for Atlanta-based Delta Air Lines Inc., overseeing Delta's $1.9 billion overhaul of Terminals 2 and 3 at LAX. Prior to that, he was director of corporate real estate for Chicago-based United Airlines Inc. in Los Angeles where he oversaw the rehabilitation of Terminals 7 and 8. Prior to these two roles, Thilenius held executive and construction management posts at several construction companies.
Prev Next
For reprint and licensing requests for this article, CLICK HERE.