USC Names Carol Folt First Woman President
Wednesday, March 20, 2019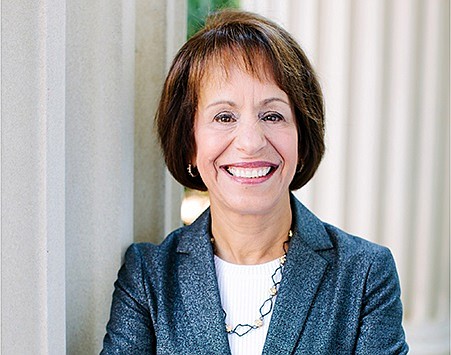 USC's board of trustees on March 20 unanimously named Carol Folt, former chancellor of University of North Carolina, Chapel Hill, as its first woman president.
Folt, 68, will assume the post on July 1 as USC's 12th president, succeeding interim president Wanda Austin, who took over the post last summer from Max Nikias, who resigned in the immediate aftermath of a sexual misconduct scandal involving a longtime campus gynecologist.
Folt served as chancellor of UNC Chapel Hill from 2013 until she resigned in January following protests over a Confederate monument on campus. In one of her final acts as chancellor, she ordered the removal of commemorative plaques from the monument.
Folt will take over the USC president post following several scandals and controversies that have plagued the campus, including the sexual misconduct allegations against former campus gynecologist George Tyndall and misconduct allegations against former USC Medical School dean and prolific fundraiser Carmen Puliafito.
More recently, the campus was embroiled in controversy following Austin's removal of widely respected Marshall School of Business Dean James Ellis, effective in June. Earlier this month, the university fired a prominent coach and an athletic department administer over their alleged involvement in a college admission bribery scandal.
Prior to her tenure at UNC Chapel Hill, Folt served briefly as acting president of Dartmouth University in New Hampshire, capping a 12-year administrative career there. A native of Akron, Ohio, Folt obtained both a bachelor's and master's degree from UC Santa Barbara.
Education, energy, engineering/construction and infrastructure reporter Howard Fine can be reached at hfine@labusinessjournal.com. Follow him on Twitter @howardafine.
For reprint and licensing requests for this article, CLICK HERE.