Fast-Casual Chain Expands, Reaches Out
Hilltop Coffee and Kitchen adds locations in under- served LA neighborhoods
Friday, March 15, 2019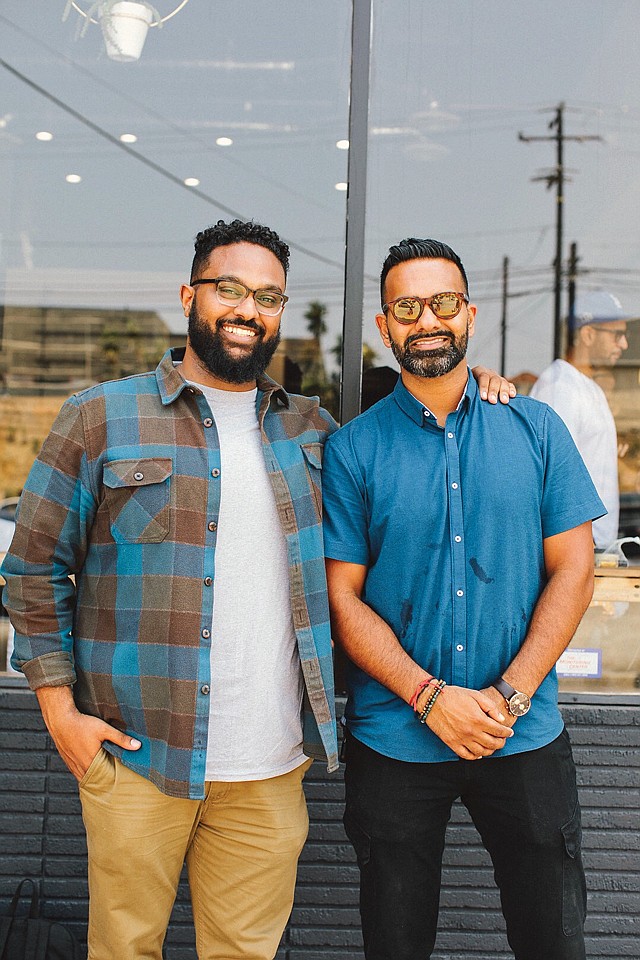 Hilltop Coffee and Kitchen is adding
two locations in Inglewood and Eagle Rock as the restaurant's proprietors seek to offer a gathering place for entrepreneurs and creative types in L.A.'s underserved communities.
Owners of the Windsor Hills-based fast-casual chain, Ajay Relan and Yonnie Hagos, said they considered more well-heeled areas, but they wanted to serve neighborhoods like those where they spent their formative years, south of Interstate 10, known locally as the San Bernardino freeway.
Their Slauson Avenue restaurant was the catalyst — it's only been open since August, but its early financial success helped Hilltop secure additional funding from family and friends to expand the business into other locations.
Sales at the Slauson shop surpassed projections by 30 percent, and the positive community reception convinced the two they had momentum.
The Eagle Rock location will open later this year on Eagle Rock Boulevard near Avenue 43. The Inglewood cafe will sit at 170 N. La Brea Ave., in the space formerly occupied by Sweetie Pie's, across from Inglewood City Hall. The company said they are also looking at other locations for expansion.
Relan said the chain's relatively inexpensive menu, with items ranging from $8 to $12, has a wide appeal. "We coined the term conscious comfort," he said. "We go from super healthy with a super fruit bowl, but then we have short rib grilled cheese sandwich."
Relan and Hagos launched Hilltop's parent company GVO — or Good Vibes Only — a hospitality company that also runs two locations of sports bar The Parlor, one in Hollywood and the other at Los Angeles International Airport.
• • •
New port commissioner takes on robots
The Los Angeles City Council approved mayoral appointee Diane Middleton to be the newest Los Angeles harbor commissioner March 6, and she's got workers' rights on her mind.
The retired private attorney, who specialized in representing injured dockworkers, will replace longtime labor activist and union leader David Arian, who died earlier this year. Arian had served on the commission since 2010 when he was appointed by then-Mayor Antonio Villaraigosa.
Politically, Middleton is closely aligned with Arian, who was long seen as the voice of labor on the five-member commission.
"I am particularly interested in protecting the rights of the workers and the working people and the folks that live in the San Pedro community," Middleton said. 
That issue will be front and center at a March 21 commission meeting when the dockworkers' union, the International Longshore & Warehouse Union, is set to appeal a permit that will pave the way for automation at one of the port's largest terminals.
For reprint and licensing requests for this article, CLICK HERE.
Prev Next