Brokers Break Even
Residential sales take minor dip in 2018 with rocky fourth quarter
Friday, March 1, 2019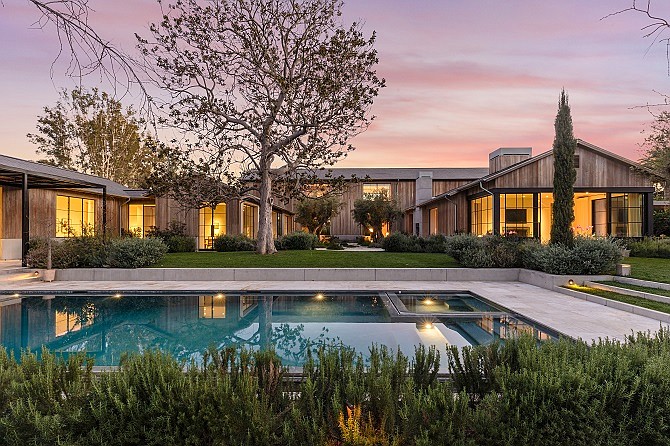 The top 75 agents on the Business Journal's 2018 list of residential real estate brokers represented $12.4 billion in sales in 2018, marking a slight downtick from the $12.9 billion in 2017 sales.
The slump was a microcosm of the overall 2018 Los Angeles residential real estate market, which started out strong but weakened as the year went on, especially in the fourth quarter.
"Taxes, interest rates, global economy, trade wars, political uncertainty, Chinese market devaluation and European market devaluation have all led to a lot of uncertainty," Compass broker Aaron Kirman said. Kirman ranked eighth on the Business Journal's list of residential agents by sales volume with $323 million in sales in 2018, down from $426 million the previous year.
The median sales price of homes during the fourth quarter of 2018 was $1.5 million, down 1.6 percent quarter-over-quarter, according to a report from brokerage firm Douglas Elliman Realty. Closed sales were down 22.1 percent while days on the market were up 9.3 percent during the quarter.
Strand Hill Properties/ Christie's International Real Estate Inc.'s David Caskey – who did $199 million in sales in 2018, down from $210 million in 2017, putting him at No. 15 on the Business Journal's list – said inventory was also a factor.
"In 2018 we had a slowdown in the number of transactions, but we also had a decrease in available inventory," he said. "Pricing didn't change very much, but the number of deals was down about 25 percent."
Agents agree, however, that there's been an uptick in sales during the first two months of 2019.
"So far, it's been very strong with a lot of activity," Caskey said. "One of the best starts to the year, one of the best first quarters we've had in a long time. I'm anticipating a very strong market this year with price stability and transaction volume pickup."
Most sales are coming from local buyers.
"Mainly we're seeing people move around, buying up, or when the children have gone, buying down," said Jade Mills, a broker at Coldwell Banker Residential Brokerage. Mills ranked No. 6 on the Business Journal's list with $343 million in sales, up from $286 million the previous year.
Nourmand & Associates' Rochelle Maize, who was No. 26 on the list with $155 million in sales in 2018, down from $252 million in 2017, said 75 percent of luxury buyers are American.
"You have this influx of really wealthy CEOs and dot-com-ers who can pay anything," she said.
For reprint and licensing requests for this article, CLICK HERE.
Prev Next