Z Gallerie Sells Assets
Bankrupt furniture retailer was roiled by ecommerce
Friday, June 21, 2019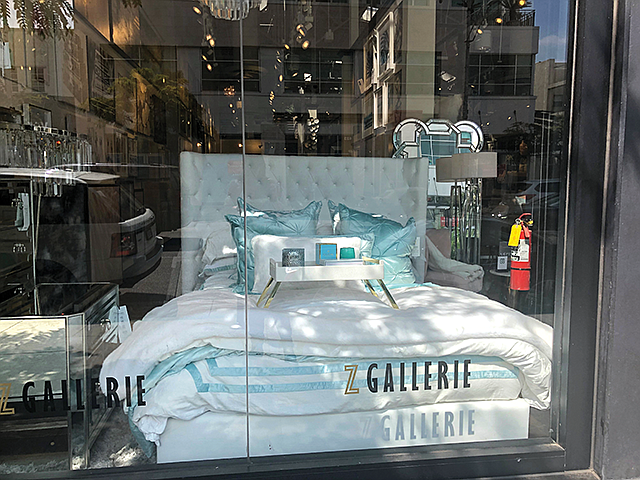 Bankrupt Gardena-based home decor chain Z Gallerie has accepted a $20.3 million buyout offer from an Indiana-based savings club retailer.
DirectBuy Home Improvement Inc.'s bid included $7.7 million in cash and $12.6 million in debt provided by KKR Credit Advisors and B. Riley Financial Inc. DirectBuy is a subsidiary of CSC Generation, an ecommerce company created by investor and tech entrepreneur Justin Yoshimura.
As part of Z Gallerie's bankruptcy plan and the sale, the retailer will lay off 196 employees and close all but 35 of its brick-and-mortar sites. The company will also maintain its Gardena warehouse that served as its headquarters.
Mark Weinsten, interim chief executive of Z Gallerie, said in a letter to the state's Employment Development Department last month that DirectBuy was interviewing employees and could retain some of them once the transaction is completed.
Z Gallerie, like many traditional retailers, has been roiled by the march of ecommerce. Founded in 1979 by siblings Joe Zeiden, Carole Malfatti, and Mike Zeiden, Z Gallerie sold furniture, art and accessories online and across 76 locations throughout the United States.
Z Gallerie filed for bankruptcy in March as it struggled to keep up with the changing retail landscape. It was the second bankruptcy for the company since 2009.
For reprint and licensing requests for this article, CLICK HERE.