Ares Management Sells Pet Care Firm, Funds Energy Venture
Wednesday, June 19, 2019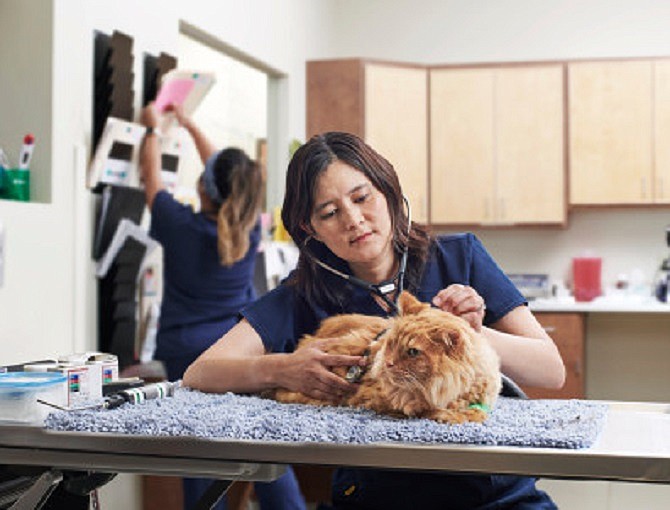 Century City-based Ares Management Corp. was involved in separate deals this week, selling one of the largest veterinary and pet care services organizations in the world and providing $165 million in capital for a joint venture drilling for natural gas and oil in western Texas.
Ares and Canadian-based pension fund OMERS Private Equity sold the Agoura Hills-based National Veterinary Associates to JAB Investors.
JAB is a privately held German conglomerate, headquartered in Luxembourg, which includes investments of companies operating in the consumer goods, forestry, coffee, luxury fashion, and fast food niches, among other areas.
Terms of the transaction were not disclosed.
In a separate deal, Houston-based Development Capital Resources announced it has entered into a joint venture agreement with a private operator to drill for natural gas and oil in the Permian Basin, an energy rich area located in western Texas and a portion of eastern New Mexico.
Ares said that funds managed by affiliates of the firm will provide $165 million to the joint venture with the Development Capital Resources-managed subsidiary.
The drilling program has already begun, and is anticipated to continue through 2020 in the Permian Basin's Wolfcamp formation in the Midland, Texas, area.
Development Capital Resources was formed in early 2017 to provide capital to the North American exploration and production industry and, in partnership with funds managed by affiliates of Ares, has been involved in four transactions representing more than $1.3 billion to purchase and fund participating interests in projects in Texas, Oklahoma and California.
Finance reporter Pat Maio can be reached at pmaio@labusinessjournal.com or (323) 556-8329.
For reprint and licensing requests for this article, CLICK HERE.