Jonathan Wallace
20 in their 20s
Monday, June 17, 2019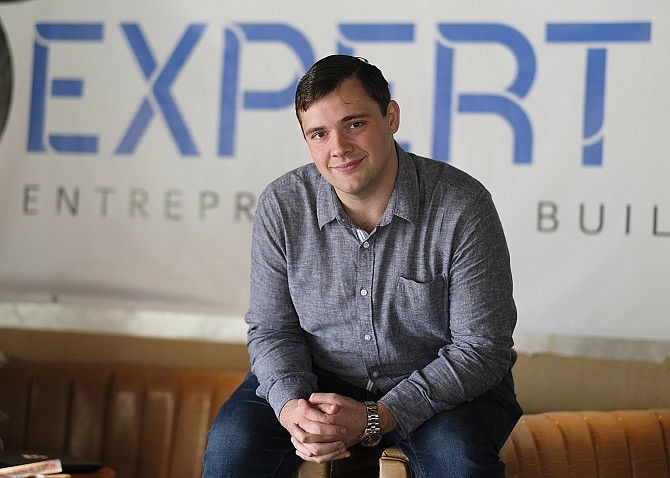 Jonathan Wallace, 25
Title: Investment director at (as of June 2018) of Expert Dojo. co-founded with Brian Mac Mahon.
Company: Expert Dojo in Santa Monica is a preseed stage accelerator, investing in domestic and international companies.
Employees: 9
Financials: Dojo raised more than $20 million in 2018 and invested in a total of 33 companies in that year.
What led you to start this business?
When I was 19, I moved from Redding to L.A. I started working in a real estate startup in Santa Monica and met Brian Mac Mahon. Brian hosted an event called Pay It Forward Labs, which helped startups connect with investors. We saw a need in the market for a true, preseed fund to invest in companies and then guide them along to the next stages of the business.
How did you fund it, and how are you funding it going forward?
Expert Dojo started with just a few investors funding us and keeping our lights on. Over time, we have been able to raise a fund with the backing of some very supportive limited partners that believe L.A. is the next hub of startup innovation.
Are there advantages/disadvantages to starting a business in your 20s, and if so, what are they?
I think it is hard to just get in the door when you first start. I started working in a startup when I was 19, and it has comprised the entirety of my professional life. I think some younger people carry a stigma because of their age, but I would say as long as you are open to learning constantly and have an outstanding work ethic, most people do not care.
Do you have a mentor?
Brian Mac Mahon has been working with me for years, before I even knew what venture capital was, so I would say he has helped me the most along the way.
Where do you go for advice regarding your business?
I have a group of investors in L.A. who I have turned to in the past for big issues.
How much time/money do you spend on social media for your business?
I don't really. Not as much as I should, but we have a great team that is able to help us on that front. It takes too much time.
Does social responsibility play a role in your business?
The goal when this business started was to help those who did not have the resources that later stage companies have. We did not plan this out; we just picked the best companies we saw, and it just turned out this way. I really have loved seeing female investors and founders working in venture capital.
Do you feel that your business is particularly tailored to the Los Angeles market, or do you feel you could have launched it in another location?
Most of our investments are in L.A. L.A. is a great place to start. There is a huge renaissance here.
Do you encounter skepticism from investors because of your age, and if so, how do you handle it?
I think most investors get into a startup or venture capital at a young age, so they know the grind it takes to work your way up. As long as you are willing to learn and take advice, I think most investors genuinely want to help you.
What do you do for fun?
I have always loved playing sports in my free time. I play basketball occasionally and have trained in Brazilian jiujitsu for a few years now.
For reprint and licensing requests for this article, CLICK HERE.