SMS Marketers Press 'Send'
TECH: LA companies provide text-message advertising
Friday, June 14, 2019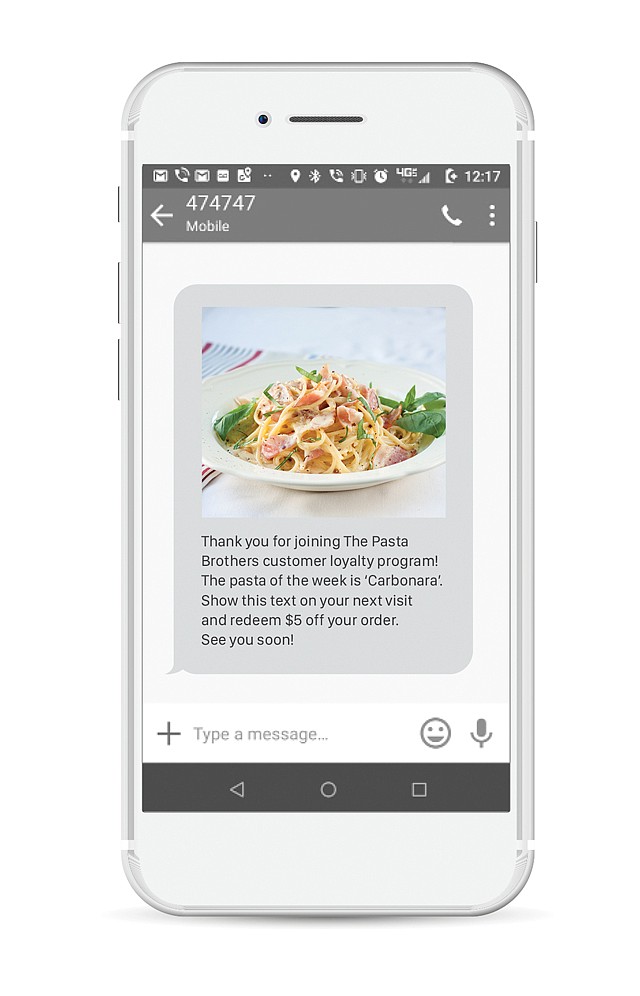 These days, the best way to reach most people is in their pockets — that is, with a text message.
For advertisers, text message marketing is still relatively new ground, and the rules for what companies can and can't send to people are still being worked out.
But local ad-tech outfits like Santa Monica-headquartered EZ Texting Inc., Beverly Hills-based IQX Corp. and MobileStorm Inc. in Encino are banking on the massive, captive audience of smartphone users. With so many eyeballs locked on screens, a simple text message ad has the potential to deliver significant results, they said.
"The engagement rates on text messages compared to other mediums are staggering," said Norman Happ, chief executive of EZ Texting, whose clients include Home Depot Inc., Jackson Hewitt Tax Service Inc. and Domino's Pizza Inc.
Happ said his firm's text message ads have a 600% higher click-through rate than its email ads. "People respond 60 times faster to texts than emails," he added.
According to a 2017 report from market analyst Zion Market Research Co., companies spent roughly $55 billion on text message marketing services in 2014. That's expected to climb to $70 billion by next year, the report estimated.
New message alert
MobileStorm was founded in 1999, the same year technology was developed to allow companies to send bundles of text messages simultaneously to a wide range of recipients.
But companies were slow to adopt the advertising technology, MobileStorm Chief Executive Jared Reitzin said. It wasn't until 2007, when "American Idol" began running its voting mechanism through texting apps, that the idea started to really catch on, he said.
Many companies stepped back from text message marketing, Reitzin said, after running into legal hurdles.
But Reitzin said many companies' use of text message marketing has contracted after running into legal hurdles.
In 2013, the Federal Communications Commission amended the federal Telephone Consumer Protection Act to classify text-based marketing to be the same as a so-called "autodialer," the software or device used to automatically dial phones. As a result, text marketing requires customers to opt in, and it's restricted to the hours between 9 a.m. and 9 p.m.
Reitzin said the amendment "just wasn't a very well-thought out law," and he has advocated for a separate, text-focused law that fine-tunes the restrictions on marketing.
The issue is still a "a hotbed of litigation," said Richard Newman, a compliance and defense attorney with law firm Hinch Newman. He said legal rulings on the issue have varied around the country regarding what technically counts as automated dialing, and that confusion can put companies at risk for fines or other sanctions.
For reprint and licensing requests for this article, CLICK HERE.
Prev Next