Bird Acquires Scoot Networks
Wednesday, June 12, 2019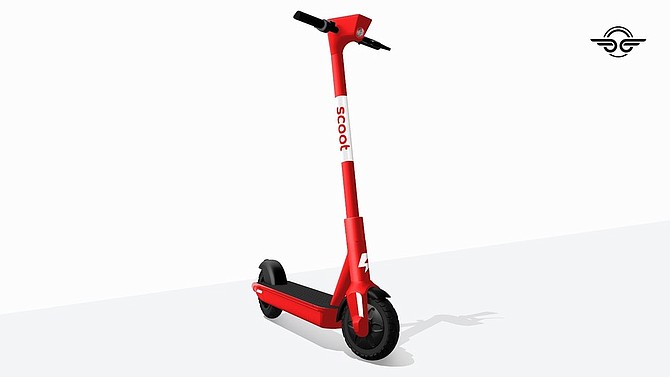 San Francisco-based Scoot Networks Inc. has landed in Bird's nest.
Bird Rides Inc. announced June 12 it would acquire electric vehicle company--and competitor--Scoot.
Scoot will operate under its existing brand name as a wholly-owned subsidiary of Bird.
Bird declined to share financial terms of the acquisition. The company said in a statement that the merger will allow Bird and Scoot to "offer riders more vehicles featuring the latest technology advancements for the sharing market, and provide service in more communities."
Santa Monica-based Bird operates 6,500 of its black-and-white scooters in L.A. and another 750 in Santa Monica. The company has funding from backers including Science Inc. and Upfront Ventures. It has raised over $700 million to date and it's in the process of raising another $300 million funding round.
Scoot has raised $47 million since its founding in 2011, according to Pitchbook Data Inc. It has deployed scooters in San Francisco, as well as Barcelona, Spain, and Santiago, Chile.
Scoot's largest funding round was in October 2017, when it netted $31.5 million, according to Pitchbook. The company's investors include Boulder, Colo.-based venture capital firm Vision Ridge Partners and New York-based MI Ventures.
"With Bird, our mission remains the same but the scale at which we will pursue it, and the vehicles we will offer will be so much better for our riders and the cities we serve," said Scoot Founder Michael Keating in a statement.
Tech reporter Samson Amore can be reached at samore@labusinessjournal.com or (323) 556-8335. Follow him on Twitter @samsonamore.
For reprint and licensing requests for this article, CLICK HERE.