MedMen CFO Slashes Costs
RETAIL: More layoffs, spending freeze for pot retailer
Friday, June 7, 2019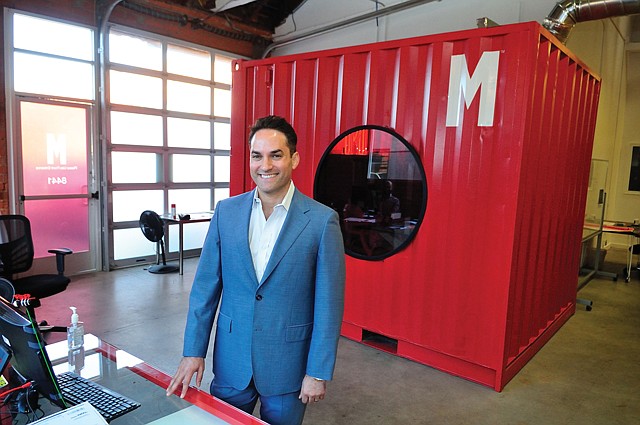 Investors in cannabis retailer MedMen Enterprises Inc. are looking to newly minted Chief Financial Officer Michael Kramer to right the ship at one of the fledgling industry's most ambitious companies, which is rapidly burning through cash as it pursues an aggressive expansion strategy.
Kramer, who helped to launch Apple Inc.'s retail stores, has instituted a freeze on spending at Culver City-headquartered MedMen, and the company has laid off roughly 50 people so far this year.
It's been far from smooth sailing ever since the nearly 10-year-old MedMen became the first U.S.-based cannabis company to go public on the Canadian Securities Exchange nearly a year ago. The retailer had roughly $105.6 million in debt at the end of March, according to a company document.
Kramer declined to give specifics on MedMen's cash burn rate, but two people familiar with the company said MedMen has been burning through about $70 million or more each quarter. Both people noted that they expect that burn rate to decline in the coming quarters.
MedMen's financial situation spurred legal action in January from a group of shareholders who alleged they weren't being permitted to sell shares under what they say is an unfair lock-up arrangement. MedMen's share price has fallen 75% from October, when it reached a year high of $7.57. The investors — including Beverly Hills real estate investment trust Inception Cos. — said they'd lost millions of dollars.
"We are deeply concerned about the financial health and management of MedMen," said Brent Cox, co-founder of Inception, in a statement.
Inception and MedMen said last week that the lawsuit would be handled through private arbitration.
Bringing in muscle
Kramer joined MedMen in December after its former CFO, James Parker, alleged he was pushed out in a boardroom power play — one of several recent high-profile exits at the cannabis retailer.
In mid-April, MedMen's Chief Operating Officer Ben Cook, General Counsel Lisa Sergi Trager and Senior Vice President of Corporate Communications Daniel Yi also left the company.
Parker filed a lawsuit against the company in January, claiming he was wrongfully discharged. Chief Executive Adam Bierman has called Parker's claims baseless.
Even without the c-suite turnover, new CFO Kramer has his work cut out for him to get the business under control.
Kramer told the Business Journal that the company is on its way to improving the bottom line. In the first quarter, MedMen cut expenses by 9% — halfway toward an overall goal of 20% in spending cuts planned in coming quarters.
Prev Next
For reprint and licensing requests for this article, CLICK HERE.