ServiceTitan Makes Canadian Push with CUC Software Acquisition
Wednesday, July 31, 2019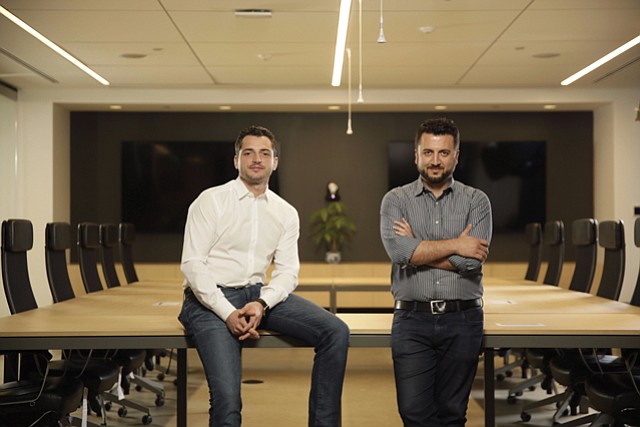 Fast-growing Glendale-based software company ServiceTitan Inc. has purchased CUC Software Inc., a move that will add more than 100 new customers in the Canadian market.
Terms of the deal for Billings, Mont.-based CUC, which develops business software, weren't disclosed.
CUC Software was founded in 1981 by Jack Vannoy, who ran a sheet metal and heating, ventilation and air conditioning company, and Carolyn Slayden, who began her career as a computer programming and data analyst for a nuclear reactor research company.
Connor Theilmann, ServiceTitan's vice president of business operations, said CUC "will be a great wedge into the Canadian market."
The acquisition comes roughly eight months after ServiceTitan secured $165 million in venture funding to build out its home-services software firm through acquisitions and moves to new markets. The company made its first acquisition around the same time, buying JaRay Software Inc., a Kansas-based business software system for home services.
"There are other acquisitions in the pipeline," Theilmann said. "Certainly, the reason we raised the money is to be acquisitive. I'd expect more over the next 12 months."
ServiceTitan is a mobile, cloud-based platform that helps home services companies streamline operations, improve customer service and increase sales. There are more than 50,000 contractors who use ServiceTitan's software, Theilmann said.
The company was most recently valued at $1.65 billion and employs roughly 800 people. It was co-founded in June 2012 by Ara Mahdessian and Vahe Kuzoyan.
Besides the $165 million funding raise, ServiceTitan also raised $161 million from venture firms — giving it a total of $326 million to date.
In March, the company, which projects annual revenue this year of more than $100 million, announced it was expanding into a Glendale office building once occupied by Nestle USA. ServiceTitan said it would take 125,000 square feet, or about five floors, at 800 N. Brand Blvd., in a building owned by Beacon Capital Partners.
ServiceTitan plans to put its name on the building in coming weeks. "It is a sign of the times," Theilmann said.
Finance reporter Pat Maio can be reached at pmaio@labusinessjournal.com or (323) 556-8329. Follow him on Twitter @patmaio.
For reprint and licensing requests for this article, CLICK HERE.