Housing Authority Files Plans for 185-Unit Development
Wednesday, July 31, 2019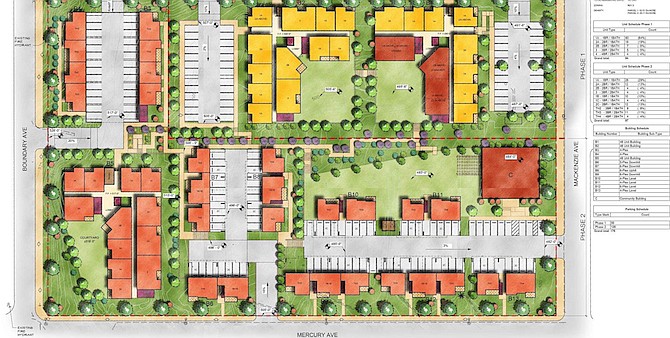 The Housing Authority of the City of Los Angeles has filed plans to demolish a 100-unit affordable housing complex and build a new development with nearly double the number of units as the city works to address a severe housing shortage of housing.
The complex, dubbed Rose Hill Courts, sits at 4446 E. Florizel St. in Montecito Heights. It was built in 1942 and has a mere 3% vacancy rate, according to CoStar Group Inc.
Rose Hill Court's 100 units are spread across 14 buildings. The new project will contain 185 units across two buildings. The developer, Related Cos., and the Housing Authority did not immediately respond to requests for comment.
The 85 additional units will only be a drop in the bucket, however. Paul Habibi, a lecturer in real estate at UCLA, said L.A. still needs roughly half a million more affordable units.
"There is an acute shortage of affordable housing in the region," he said. "That's been around for several years. We have seen some policy initiatives aimed at alleviating that shortage, but we're still at a deficit."
The city is offering tax incentives to spur affordable housing development.
Projects that are 100% affordable housing are usually built by specialized developers using a 9% low-income housing tax credit. Some developers work in 20% affordable units, which earns them a 4% tax credit. Other housing projects with a handful of affordable units are able to take advantage of density bonuses or city mandates, Habibi said.
Still, even with those incentives available, the need for affordable housing "will not likely be filled anytime soon," Habibi added.
Commercial real estate reporter Hannah Madans can be reached at hmadans@labusinessjournal.com. Follow her on Twitter @HannahMadans.
For reprint and licensing requests for this article, CLICK HERE.