Small Goes Big
Special Report: SUPPLIER DIVERSITY
Friday, July 12, 2019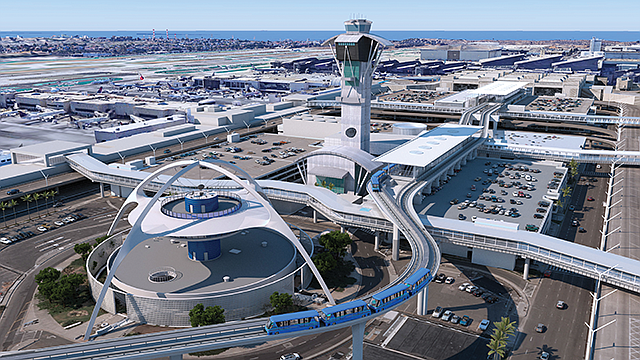 Ensuring contractor diversity on a major infrastructure project used to be straightforward: Set a goal for the percentage of work that goes to minority-owned or women-owned businesses then find those businesses and encourage them to bid.
For the businesses themselves, touting their minority-owned or women-owned certification was crucial.
Now, though, achieving a diverse contractor base is often a much more roundabout process. Under a state law passed in 1996, public agencies are prohibited from showing preferences based on gender or ethnicity in awarding contracts.
In recent years Los Angeles World Airports, the city agency that operates LAX, has shifted its preference in awarding contracts to certified small and local businesses. And getting certified as a small business is often more important than a company's ownership status.
At least that's the case for one of the largest public infrastructure projects now underway in Los Angeles County: the $5 billion contract to design, build, operate and maintain a people mover system at Los Angeles International Airport.
Consider Jamarah Hayner, a black woman who founded and co-owns JKH Consulting, a Manhattan Beach-based public affairs firm that has been hired as a subcontractor for the people mover project. JKH Consulting, which Hayner founded three years ago, is a certified small-business enterprise with 11 employees.
Hayner said she chose not to get her business certified as woman- or minority-owned, saying that in today's infrastructure marketplace, such certifications aren't worth the cumbersome paperwork process.
"These certifications are no longer as prevalent as they were 10 or 15 years ago," she said. "What really matters now, especially in this region, are certifications as a small business, a disabled veteran business or a disadvantaged business."
Largest city contract
The automated people mover project, which is expected to cost about $2 billion to build and $3 billion to operate and maintain, is the largest single contract by dollar volume awarded by a Los Angeles city agency.
It is designed to improve passenger ground access to LAX while helping to unclog vehicular traffic in the central terminal area. The 2-mile track will feature six stations and connect the nine terminals at LAX with the Crenshaw/LAX light rail line as well as a consolidated car rental facility near the 405 Freeway.
Samson Mengistu, chief operating officer at Los Angeles World Airports, said 70 of the 123 firms currently working on the automated people mover project hold small-business certifications. Another 30 have local-business certifications, and 26 have both.
Prev Next
For reprint and licensing requests for this article, CLICK HERE.