Cadiz Shares Tumble as Bill Halting Project Passes Legislature
Thursday, July 11, 2019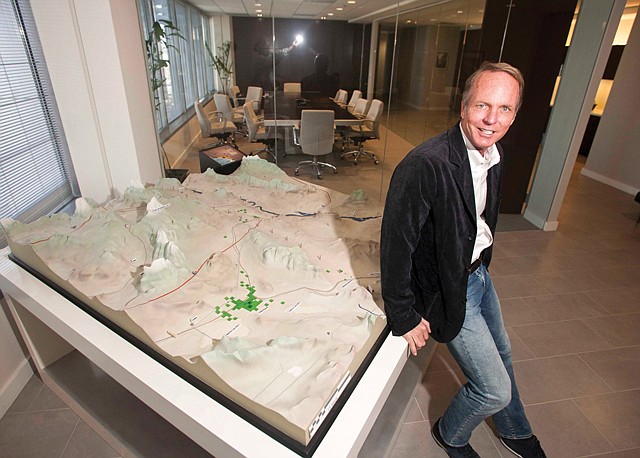 Shares in downtown-based water developer Cadiz Inc. tumbled after a bill moved to Gov. Gavin Newsom's desk that could complicate its project to pump and transfer water from its desert aquifer to Southern California water agencies.
The bill, SB 307, which was introduced by state Sen. Richard Roth, passed the Assembly July 11, two months after it cleared the Senate. It requires Cadiz to seek new permits for its project from the State Lands Commission after it conducts another environmental review. The original environmental report was approved several years ago by San Bernardino County and survived several court challenges. The new law lays out a two-year approval process for new permits.
Investors have been concerned that the new permit requirements could add several more years to a project that has already been in the planning stages for nearly a quarter century. They sent Cadiz shares down 14% late in the July 11 trading session to close at $11 a share.
Cadiz had been seeking its final permits for its project to pump up to 50,000 acre-feet of water per year out of its aquifer north of Joshua Tree National Park and transfer that water via pipeline to the Metropolitan Water District of Southern California's Colorado River Aqueduct and ultimately onto several water agencies in Southern California that have had to grapple with frequent water shortages.
The project has long been opposed by environmental groups and U.S. Sen. Dianne Feinstein, who claim Cadiz would pump water out of the aquifer at a faster rate than water naturally flows into it, thereby draining the aquifer that desert wildlife depends on. Cadiz has maintained the rate of pumping would not exceed the natural recharge rate.
"For the first time, Cadiz will be subject to independent scientific review, which will no doubt prove that the numbers previously used by the company just don't add up," David Lamfrom, California desert and wildlife director for the National Parks Conservation Association, said in a statement issued after the bill's passage.
Cadiz issued a statement calling on Newsom to veto the bill, saying it unfairly singles out the company and its project, subjecting them to a different standard for environmental approvals.
Newsom has in the past been critical of the Cadiz project. During a campaign event in January 2018, he said he was concerned about the project's impact on the Mojave Desert and that he did not like the political process that played out as Cadiz stopped a similar bill in the Legislature last year.
In its statement, Cadiz said that if Newsom should sign the bill, it "will embrace fair, open and transparent review of science. We are abundantly confident the project is safe and sustainable."
Education, energy, engineering/construction and infrastructure reporter Howard Fine can be reached at hfine@labusinessjournal.com. Follow him on Twitter @howardafine.
For reprint and licensing requests for this article, CLICK HERE.