Aging Cars May Rev Up Local Firm
AUTOS: Aftermarket parts seller projects solid growth
Friday, July 5, 2019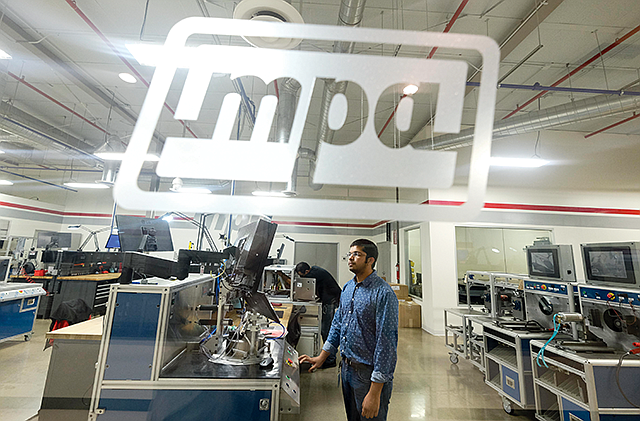 As new car sales slow, Torrance-based Motorcar Parts of America Inc. is poised to benefit from a glut of older vehicles on the road.
"The number of prime replacement-aged vehicles is growing," Motorcar Parts Chief Executive Selwyn Joffe told investors June 28. "These statistics further support our company's and the industry's optimism for growth over the next several years."
Joffe projected sales would rise 14% to 18%, or between $552 million and $562 million, in the coming fiscal year as Motorcar Parts readies to open a factory in Mexico and plans to raise prices.
JD Power & Associates reported new auto sales for the first half of this year were the weakest since 2013.
Rising car prices and higher interest rates have contributed to the trend.
That means more people will be holding onto their vehicles longer. And that's good news for Motorcar Parts, which specializes in refurbished and new automotive replacement parts.
"The aftermarket repair cycle is counter to the new car cycle, so everyone is looking for growth," said Gordon Heidacker, who has consulted for Motorcar Parts and who heads the automotive sector at appraisal firm Great American Group, a subsidiary of Woodland Hills-based B. Riley Financial Inc.
Heidacker estimates about 300 million vehicles on the road are approaching 12 years old and in need of major repairs.

Earlier this year, Motorcar Parts acquired Canada-based Dixie Electric Ltd. and Binghamton, N.Y.-based E&M Power, expanding its portfolio into heavy-duty parts and the fast-growing electrical parts market.
Those acquisitions should help the company expand quickly, Heidacker said, as demand grows for electrical auto parts.
Motorcar Parts logged record sales last fiscal year. But despite the windfall, the company posted a net loss of $7.8 million for the fiscal year ending in March.
Joffe attributed the losses in part to inventory costs and the company's move into a new 400,000-square-foot distribution center in Mexico.
While the distribution center is far from China, Joffee said there's still price pressure on the company coming from U.S. tariffs on more than $200 billion worth of Chinese goods. The tariffs, he said, have increased competition for manufacturing facilities and boosted prices on many unexpected items.
"Companies have been passing through the direct effect of tariffs on the product that they sell, but there's a tremendous indirect effect of tariffs," he said. "It's amazing what comes out of China and what you'll see in terms of increases in costs from soaps to brushes that you clean your floor with."
For reprint and licensing requests for this article, CLICK HERE.