March Capital Partners Closes $300M Fund II, Adds Two Partners
Friday, January 25, 2019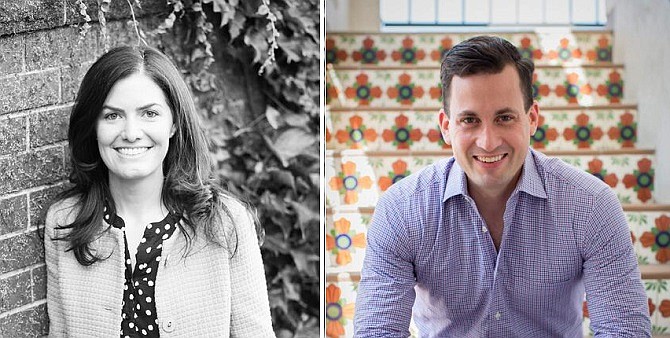 Santa Monica-based venture capital firm March Capital Partners closed on its second fundraise of $300 million.
With strong support from both existing and new investors, Fund II continues to build on the success of March Capital's inaugural $240 million fund, focused on key industries where market conditions have accelerated adoption.
March Capital Partners is also expanding its team, naming two new partners: Meredith Finn, previously of San Francisco-based venture capital firm Salesforce Ventures, and Jed Leidheiser, promoted from vice president at March Capital.
Finn was a key member of Salesforce Ventures, launching the Salesforce Impact Fund. She is relocating from New York to join March Capital. Leidheiser has more than 13 years of experience in enterprise technology.
"We're excited about the southern California ecosystem and how it's continuing to evolve," Montgomery told the Business Journal.
March Capital primarily invests in the consumer technology, industrial Internet of Things infrastructure, and enterprise artificial intelligence.
Montgomery described the firm as "thesis driven," and described its ideal investment as at least "20 to 25 percent ownership of the company, if we come in early," and noted that in a given year the firm sees "a couple thousand deals per year, and we do a half dozen or so."
One of March Capital Partners' most recent local exits was TeleSign Corp., a fraud mitigation and business communication software developer based in Marina del Rey worth $230 million in Oct. 2017. The firm has also seen exits from Marina del Rey headquartered Awesome Sauce Labs Inc., makers of surveillance drones, and mobile game developer Muti Labs Inc., based in Santa Monica.

For reprint and licensing requests for this article, CLICK HERE.