Coffey Takes Reins at City National
Former JPMorgan exec. begins new era at storied bank
Friday, January 25, 2019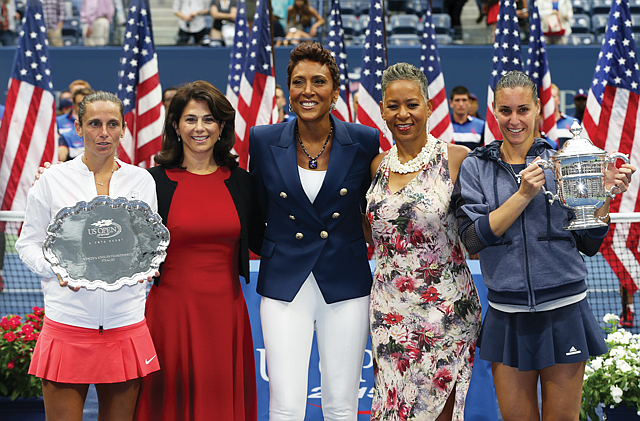 Her work at Chase is far from complete, according Chase spokesman Darin Oduyoye.
"It's a multiyear initiative," said Oduyoye of the wealth management bank's expansion plans.
Coffey has already relocated to Los Angeles, but she hasn't yet purchased a home, according to Debora Vrana, a spokeswoman for City National.
"Kelly just arrived in L.A. She's settling in, enjoying the city and is very excited about her opportunity at City National," Vrana said.
Changing of the guard
Coffey's entrance means an exit of the CEO position for Goldsmith, who has been at the bank's helm for 23 years. While the veteran banking exec will stay on as board chair, his departure ends a generational dynasty at City National that saw the chief executive role at the bank occupied by a Goldsmith for 43 consecutive years. Russell Goldsmith, 68, succeeded his father, Bram Goldsmith, who took over in 1975 as chief executive from the bank's founder, Alfred Hart, and as chairman from Ben Maltz, Bram's father-in-law. The elder Goldsmith, who died in 2016 at age 93, pushed the Beverly Hills bank to more than $1 billion in assets by the late 1970s and ensconced the institution's reputation as one of the go-to banks for Hollywood; it is often referred to as the "bank to the stars."
Coffey, 53, will be City National's fourth chief executive in its 65-year history.
Russell Goldsmith joined the company's board of directors in 1978 and was named chairman and chief executive in 1995. Since then, City National has expanded from 16 offices in Southern California to 71 offices in six states plus Washington, D.C. Its assets have grown from $3 billion in the mid-1990s to $50.3 billion today.
Goldsmith also oversaw City National's purchase by Toronto-based Royal Bank of Canada in 2015. Since the deal, City National has added 1,000 new employees and announced plans this past fall to open "seven or eight" new offices over the next 18 months.
Goldsmith said Coffey is at the stage of her career where she will be City National's chief executive for a very long time and praised her leadership chops.
"She has a fabulous management style, and her values fit in superbly and are in sync with our clients," he said.
For reprint and licensing requests for this article, CLICK HERE.
Prev Next