Tariffs Boost Business for Warehouse Cos.
Driven by e-commerce demand, firms get trade war jump-start
Monday, January 21, 2019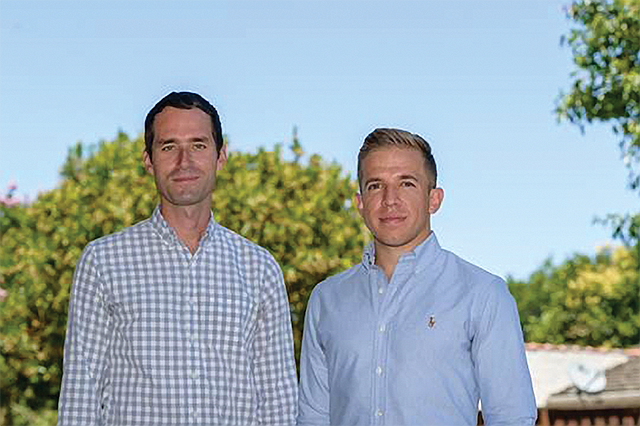 Tariffs on Chinese goods may create discomfort for most businesses whose supply chain reaches across the Pacific, but the trade war has been good news for a handful of local startups in the business of finding warehouse space.
Culver City-based Flowspace Inc. and West Los Angeles-based Warehouse Exchange saw demand rise over the past year as distributors ramped up orders in anticipation of more than $200 billion in planned tariffs levied by the federal government on certain products and commodities from China.
"It was the first month of positive cash flow," said Jonathan Rosenthal, the founder of Warehouse Exchange, which bills itself as the Airbnb Inc. of warehouse space. "We are certainly seeing people bringing inventory into the United States to beat the tariffs."
Warehouse Exchange and Flowspace offer on-demand space for companies looking to house products quickly. As companies push to get their wares to and from China before tariffs hit, the nimble startups are well positioned.
The National Retail Federation reported imports at the nation's major retail container ports set a new record in November as retailers and distributors rushed to stock up their warehouse ahead of a levy on Chinese goods. The tariffs were postponed after U.S.-China talks progressed and a 90-day pause went into effect, creating some breathing room.
"Normally, by now, you would see (inventory) levels going down," Rosenthal said. That's not the case as warehouse space, usually already packed ahead of Chinese New Year, became scarcer for new entrants into the market.
Tight market
Kurt Strasmann, who heads the Orange County and Inland Empire operations for CBRE Group Inc. and specializes in Southern California industrial real estate, said some areas of Los Angeles are posting vacancy rates as low as 1.5 percent.
"It's the tightest I have seen in my 30 years," he said.
In the Inland Empire, the region's distribution hub, vacancy rates are hovering around 3 percent, said Mark Zorn, executive managing director at Colliers International.  
But the tariffs are only part of the reason.
"E-commerce has been a substantial driver over the years," Zorn said.
The growing demand for next-day delivery services, which can often make or break customers' order decision has pushed up the need for more locations closer to consumers, so inventory can get on the doorstep quicker. A quarterly survey by the National Retail Federation on shoppers' taste estimates nearly 40 percent of consumers expect brands to offer free two-day shipping.
Prev Next
For reprint and licensing requests for this article, CLICK HERE.