Record Cargo Volume at Port of L.A.
Wednesday, January 16, 2019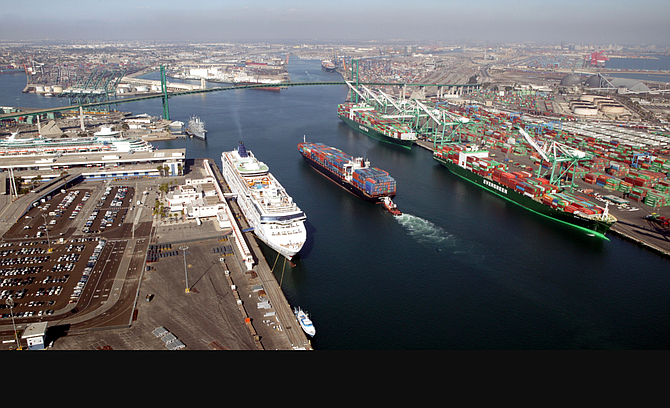 The Port of Los Angeles moved a record number of goods with retailers scrambling to stock their warehouses amid the threat of Chinese tariffs, port officials said Wednesday.
The country's busiest seaport saw a 1.2 percent rise in cargo in 2018 over the last year, marking a third straight year of record volumes. Figures show 9.5 million twenty-foot equivalent units moved through the Los Angeles port. Two TEUS is a standard 40-foot cargo haul for truckers.
"2018 was marked by a robust economy coupled with tariff-induced surges of cargo headed to U.S. retail and manufacturing sectors," said Port of Los Angeles executive director Gene Seroka, in a statement.
Volumes surged in December compared to previous years, jumping 15.9 percent over the previous year.
Manufacturing, retail and trade reporter Rachel Uranga can be reached at ruranga@labusinessjournal.com or (323) 549-5225 ext. 251. Follow her on Twitter @racheluranga
For reprint and licensing requests for this article, CLICK HERE.