SpaceX Plans 10 Percent Workforce Reduction
Friday, January 11, 2019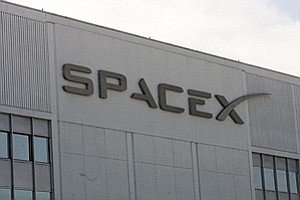 Approximately 10 percent of Hawthorne-based Space Exploration Technologies Corp.'s estimated 600 employees will be laid off.
A SpaceX representative confirmed the news, which was initially reported by other publications.
Roughly 600 employees will be affected. They will be given a minimum eight weeks of pay, benefits and career coaching. A SpaceX statement noted that "to continue delivering for our customers and to succeed in developing interplanetary spacecraft and a global space-based Internet, SpaceX must become a leaner company. Either of these developments, even when attempted separately, have bankrupted other organizations. This means we must part ways with some talented and hardworking members of our team. We are grateful for everything they have accomplished and their commitment to SpaceX's mission. This action is taken only due to the extraordinarily difficult challenges ahead and would not otherwise be necessary."
SpaceX's funding comes largely from commercial satellite launches but the company received several national security contracts last year, including a $2.6 billion project from NASA to launch astronauts to the International Space Station.
SpaceX said it remains financially strong with continued investor confidence in its vision and long-term prospects. It is currently valued at $30.5 billion, following a $500 million fundraising round reported Dec. 18 by the Wall Street Journal.
Tech reporter Samson Amore can be reached at samore@labusinessjournal.com or (323) 556-8335. Follow him on Twitter @samsonamore.
For reprint and licensing requests for this article, CLICK HERE.