MJIC Continues Push for Public Listing
FINANCE: Pot logistics co. planning reverse merger
Friday, January 11, 2019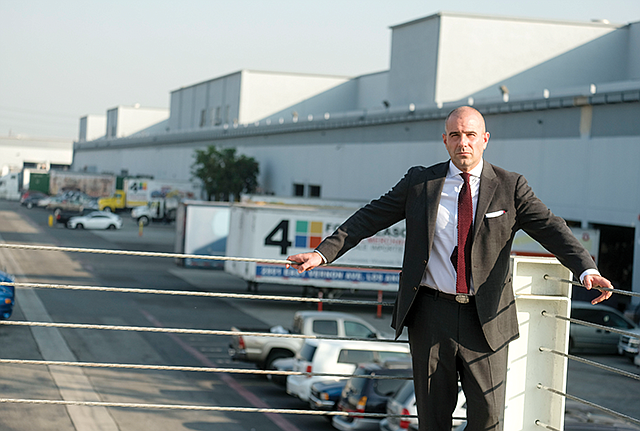 Commerce-based MJIC Inc., a cannabis logistics company building a network of distribution hubs in California, said it's moving forward with its plans to go public.
The company said it will execute in the next 45 days a reverse merger with a still-undisclosed Canadian firm.
MJIC also said it would hire Toronto-based Haywood Securities Inc. as a financial adviser on the deal, which will publicly list MJIC on the Canadian Securities Exchange.
MJIC still has plans to raise funds privately, so it can make strategic acquisitions, expand its California operations and prepare for a nationwide roll-out later in the year, according to MJIC Chief Executive Sturges Karban, who spent most of his career as an investment banker involved in mergers and acquisitions.
That experience is set to come in handy as MJIC plans to be acquisitive ahead of its planned IPO and will rely on Haywood for identifying acquisition opportunities.
MJIC is currently building a supply chain for the multibillion-dollar California cannabis industry, which will connect the multiple segments of the industry through a variety of services including trucks, warehouses, accounting, compliance and e-commerce. The company currently has several distribution hubs across the state. MJIC purchased warehouses in Long Beach, Coachella and Oakland, as well as an entity in San Diego with a fleet of drivers operating a distribution network throughout the state. In September, the company acquired Westwood-based Puff Pack, an online subscription service with about 3,000 subscribers receiving monthly packages with the latest ancillary cannabis products – such papers and rolling trays.
Karban declined to put an exact dollar figure on how much MJIC plans to raise in the private placement or how much it will raise in its initial public offering.
MJIC will follow a stampede of cannabis companies, including Culver City-based MedMen Enterprises Inc., that have rushed over the past year to the exchange in Toronto.
For reprint and licensing requests for this article, CLICK HERE.