CalEdison Refinanced for More Than $100M
GreenOak Real Estate acquires building stake
Friday, January 11, 2019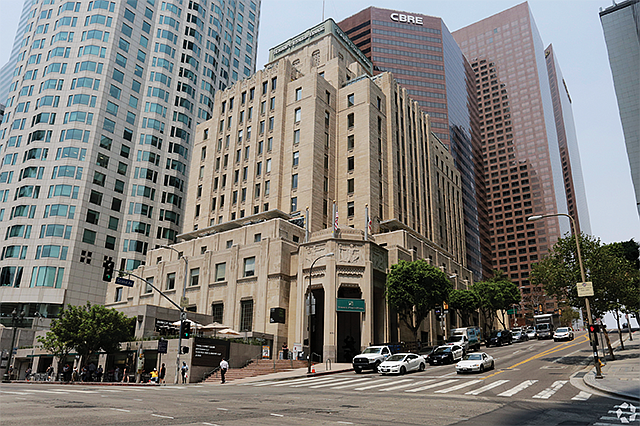 The CalEdison, a well-known art deco building downtown, has been refinanced.
New York-based GreenOak Real Estate acquired its interest in the building from a joint venture partnership managed by Houston-based Lionstone Investments. The CalEdison was previously acquired by Lionstone and downtown-based Rising Realty Partners in a joint venture in 2015.
Jones Lang LaSalle Inc. had the listing for the property and secured a $111 million loan for the new owners.
"We continue to see very strong pricing levels on transitional deals. The lender demand for a lease-up play with GreenOak's sponsorship coupled with this quality of asset showed throughout the process," said JLL's Paul Spellman, one of listing agents, in a statement.
Tenants of the building, at 601 W. 5th St., include architectural firm Jerde Partnership and H&M Innovation Lab. The 14-story building has 287,000 square feet, including two levels of retail.
Carle Pierose, Scott Rigsby, and Chris Bald, all of Industry Partners, are the leasing agents for the building, which was previously the headquarters of Southern California Edison Co.
For reprint and licensing requests for this article, CLICK HERE.