Westwood Satellite Data Storage Outfit Raises $100 Million
Thursday, January 3, 2019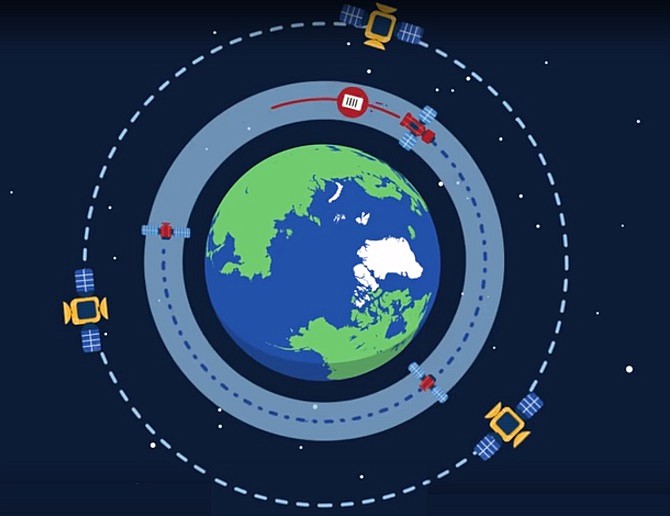 Cloud Constellation Corp., based in Westwood, finalized a $100 million Series B equity round Dec. 20, led by HCH Group Company Ltd., a subsidiary of Hong Kong-based Haier Group.
Founded 2014 by former Lockheed Martin Corp. and Hughes Electronics Corp. executives, Cloud Constellation Corp. offers SpaceBelt, a secure, managed cloud network storage in space via a network of eight low-earth orbit satellites. A company statement notes, "SpaceBelt provides the strongest data security possible by providing global isolation of an organization's high-value, highly sensitive data assets from the data breach risk of terrestrial networks."
Chief Executive Clifford Beek said in a statement the funds will be used for "vendor and sub-system procurement activities as well as customer acquisition initiatives." The funding "validates Cloud Constellation Corp.'s business vision and demonstrates investor confidence in our mission," Beek said, adding that "HCH's financial commitment to SpaceBelt builds on our momentum to execute on our vision to offer global data protection that leverages commercial space."
Tech reporter Samson Amore can be reached at samore@labusinessjournal.com or (323) 556-8335. Follow him on Twitter @samsonamore.
For reprint and licensing requests for this article, CLICK HERE.