New Report Finds Small Public Companies Not in Compliance With New Board Diversity Law
Thursday, January 3, 2019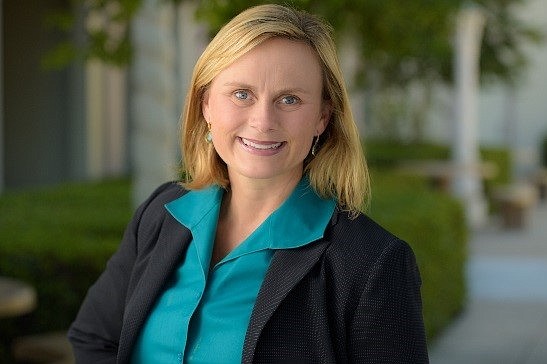 More than half of California's smaller, micro-cap companies are out of compliance with a recently enacted California law requiring publicly traded companies to have at least one female board member, according to a forthcoming study by the author of the gender diversity report that prompted the new state law.
The original study, prepared by the Board Governance Research, a San Diego-based company that provides independent research on corporate governance practices, found that roughly 21.6 percent of California's 439 largest public companies have no female directors at all – or roughly just under 100.

In the new report, which is to be released in mid-January, author Annalisa Barrett told the Business Journal that her study of 632 publicly traded companies found 53 percent have no women on their boards.
"This is quite striking when you think about the vast number of companies that are small and publicly traded in California, that have to make significant changes to their board composition in order to comply with the law," said Barrett, founder and chief executive of Board Governance Research.
The original report only analyzed California companies in the Russell 3000 Index, which is a market-capitalization-weighted equity index that tracks the performance of the 3,000 largest U.S.-traded stocks, or 98 percent of all U.S incorporated firms.
In her latest report, Barrett found that 53 percent of microcap companies in California – those that fall below $300 million in market capitalization – don't have any women on their boards.



"In total, there are 184 companies (in California) with no female directors," Barrett said.
Of the 3,645 board seats of the 439 Russell 3000 companies in the state, 17.2 percent were held by women for the year ended June 30, with 17.7 percent of the 25,499 seats held by women nationwide, according to Barrett's original report published in 2017.
When California's microcap companies are included, Barrett said 15.5 percent of the state's 4,941 board seats at 632 companies are held by women.
"One of the reasons there may not be as many women on these boards is that they are smaller, and not getting the same pressure from larger institutional investors," Barrett said. "Microcap companies, while hearing nothing from their investor base, seem to be less diverse."
The forthcoming 2018 report, called, "Women on Boards of Public Companies Headquartered in California," says 30 percent of 121 microcap and Russell 3000 companies in L.A. County have no women on their boards.
For reprint and licensing requests for this article, CLICK HERE.
Prev Next