Lemonade, Modern Market to Merge
Butterfly Equity plans to grow the two food chains
Friday, February 22, 2019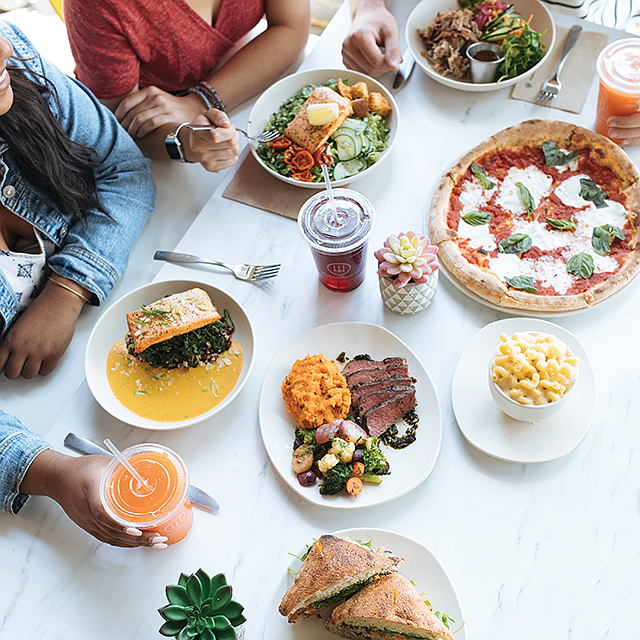 El Segundo-based fast-casual chain Lemonade Restaurant Group will merge with Denver-based Modern Market Inc., which runs Modern Market Eatery restaurants, to form a new restaurant group with an eye toward franchising its health-focused brands.
Each of the restaurant chains, with a combined 58 locations, will retain their identities.
Beverly Hills-based private equity firm Butterfly Equity, which controls the two companies, declined to disclose the terms.
The Modern Restaurant Concepts group will be led by Modern Market Eatery founders Anthony Pigliacampo and Rob McColgan.
"Both of us are built on super-clean, responsible-sourced ingredients," Pigliacampo said. "There are not a lot of people behind those things that have the scale."
The company hopes increasing the group's heft will provide greater control of a supply chain fed by smaller farms.
As part of the merger, the group is looking to jumpstart franchising and licensing agreements with the hire of Jim Sullivan, the former development officer at Carl's Jr. and Hardee's parent CKE Restaurant Holdings Inc. At CKE, Sullivan led the company's domestic expansion efforts.
Pigliacampo said the group will be looking to grow Lemonade, a seasonal, cafeteria-style restaurant focusing on an urban, casual vibe.
"The potential far exceeds doubling its size," he said.
Expansion of the Modern Market Eatery – what Pigliacampo describes as Panera Bread meets Whole Foods – will be aimed at the interior of the country.
Lemonade Chief Executive Larry Kurzweil will continue as an adviser and operating partner at Butterfly Equity, which invests across the food supply chain from agriculture, aquaculture, food and beverage products, to distribution and retail. The firm took a stake in Lemonade in 2016 with New York-based, global investment firm KKR & Co. Inc., helping to fuel the restaurant's expansion.
Under the deal, KKR's stake in Lemonade will be converted and the firm will become a shareholder in Modern Restaurant Concepts alongside Butterfly.
Together the restaurant group will have about 1,500 employees. Most of Lemonade's administrative team will remain local.
For reprint and licensing requests for this article, CLICK HERE.