B. Riley Deals Roil Unit
FINANCE: Wunderlich, FBR integration drives up costs
Friday, February 22, 2019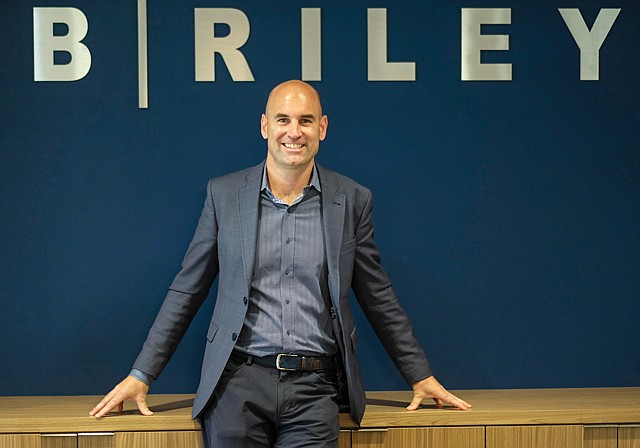 Woodland Hills-based B. Riley Financial Inc. closed two high-profile acquisitions in 2017, but integrating the investment banking, brokerage and wealth management firm brands into a cohesive unit has been a tough – and costly – affair that continues to this day.
The acquisitions – a $67 million cash and stock deal for Memphis, Tenn.-based Wunderlich Securities Inc. and a $160 million purchase of Arlington, Va.-based FBR & Co. – created a multiregional brand for B. Riley, which merged the two firms with its own wealth management unit to form a new subsidiary dubbed B. Riley FBR Inc., headquartered in Santa Monica just off the 405 freeway.
Since the close of the deals in mid-2017, B. Riley has reported in regulatory filings restructuring charges of $17.6 million, including an $8.6 million reported hit for the period covering the final three months of 2018. The expenditures are not exclusively related to the two acquisitions, but the company confirmed most of the charges were related to the Wunderlich and FBR deals. The charges covered line items such as rebranding costs and severance packages.
The purchases were opportunistic, according to Andy Moore, who took over as chief executive of B. Riley FBR in July. He said the legacy FBR, an investment banking and brokerage firm, was hemorrhaging about $30 million annually when it was picked up in mid-2017. Wunderlich, which was an investment bank and asset management firm, wasn't bloated, but it brought to the table a culture – like FBR – where employees weren't bridled on spending for travel and entertainment, Moore said. The firms, which merged with B. Riley's own investment banking operation, were also rife with overlap.
"FBR had significant operational redundancies," Moore said in an interview.
That meant a sizable haircut on personnel. Before the acquisitions, the legacy B. Riley business had a workforce of 200; Wunderlich had 180 financial advisers; and FBR roughly 260 institutional broker dealers, financial advisors and support staff.
The combined workforce has since been trimmed by as many as 150 in order to cut duplicative functions.
B. Riley Financial – the overall parent company – employs more than 1,000, a number that includes other operating units and bolt-on acquisitions, according to the 42-year-old Moore.
Culture clash
Two of those severance packages went to former top executives at the acquired firms: FBR Chief Executive Rick Hendrix and Wunderlich Securities founder Gary Wunderlich, who were initially added to B. Riley Financial's board after the deals. Both were quietly terminated, Moore explained, when asked about their departures.
Prev Next
For reprint and licensing requests for this article, CLICK HERE.