AECOM Compensation Scrutinized
Activist shareholder calls for pay package reform ahead of annual meeting
Friday, February 22, 2019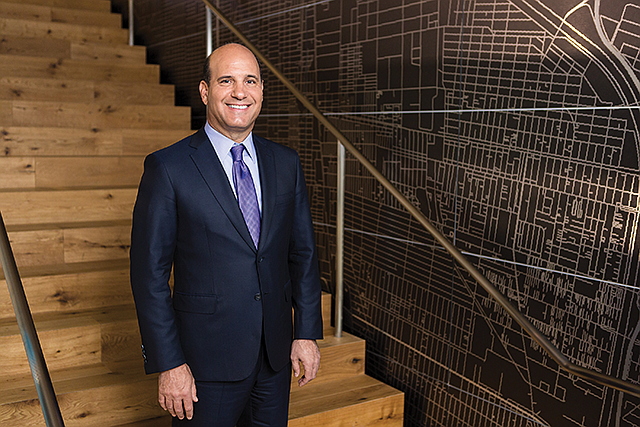 Activist shareholder Engine Capital Management issued an open letter to shareholders of Century City-based engineering and infrastructure giant AECOM on Feb. 12, calling on AECOM's board to reform its executive compensation packages and form a committee to explore strategic options for the company.
In the letter, sent three weeks before AECOM's March 6 annual meeting, Engine Capital said it has concerns about the compensation levels for the company's top executives during a period when AECOM's share price gains consistently underperformed the Standard & Poor's 500 index. Specifically, the letter said, AECOM Chief Executive Michael Burke earned cumulatively $79.6 million since 2014 while the company's 5-year total shareholder return was negative 9.2 percent, and it trailed the S&P 500's performance by double-digit percentages over one-year, three-year and five-year periods.
The letter called on the board to reform the company's executive compensation policies and to form a "value enhancing committee" that would hire an investment bank to explore strategic options for the company.
AECOM declined to comment on Engine Capital's letter.
A Feb. 15 report on the company's governance from Institutional Shareholder Services Inc., a Rockville, Md.-based advisory firm to corporations and institutional investors on corporate governance issues, said AECOM had held discussions with the Engine Capital fund and had also taken some steps to address shareholder concerns, including changing a performance metric. The report also noted that AECOM's board committee on compensation had met with other investors and agreed to make changes to the executive compensation program and lowered Burke's annual incentive payout for 2018.
Bloomberg Intelligence analysts Scott Levine and Holly Tyler, said in a brief analysis after the release of the letter that it "may increase pressure on management to improve performance, but a breakup or sale is a more remote possibility. … Although (its) leverage remains above engineering and construction peers, AECOM intends to increase share repurchases, reflecting an aggressive capital allocation policy."
In the letter, New York-based Engine Capital claims to have negotiated board representation or settlements at 15 public companies and added 25 directors to those companies. According to Bloomberg Data, Engine Capital had a 0.04 percent stake in AECOM shares as of Sept. 30. AECOM's share price was $30.98 as of market close Feb. 20. The company's market cap is approximately $4.8 billion.
For reprint and licensing requests for this article, CLICK HERE.