Downtown-Based Luxury Cannabis Firm Beboe Purchased by Green Thumb Industries
Wednesday, February 6, 2019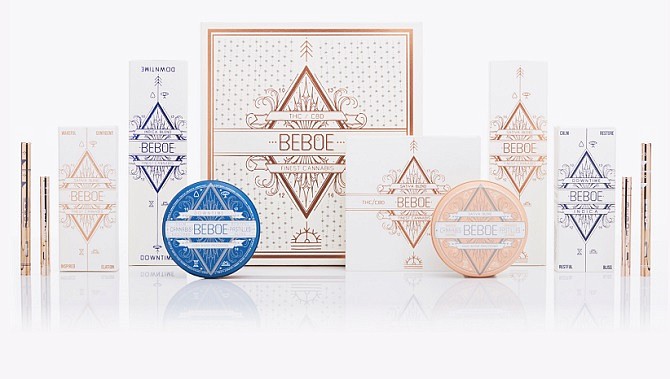 Beboe, a downtown-based luxury cannabis company created by For Success Holding Company, was purchased by Chicago-based cannabis cultivator and dispensary operator, Green Thumb Industries Inc.
The deal, which is expected to close by March 31, will "propel Beboe's evolution as the leader of luxury cannabis," the companies said in a statement.
Terms of the transaction were not disclosed.
Beboe's chic rose gold vape pens have become a status symbol among celebrities. The cannabis-based vaporizer pens come with either THC or CBD.
The THC, or tetrahydrocannabinol, is the main active ingredient of cannabis. The CBD, or cannabidiol, is a cannabis compound that has significant medical benefits, but does not make people feel "stoned" and can actually counteract the psychoactivity of THC.
Green Thumb Industries, a vertically integrated company which owns and operates a rapidly growing national chain of retail cannabis stores called Rise, currently operates 10 manufacturing facilities and licenses for 70 retail locations across nine markets in the United States.
Through this acquisition, Green Thumb will provide a "step-stool" for Beboe, allowing the brand to widen its availability nationwide.
Beboe co-founders Scott Campbell and Clement Kwan have shepherded Beboe's approach to leveraging cannabis as "an aspirational consumer product" since its inception in 2017. Campbell is a tattoo artist with an A-list clientele and Kwan is the former president of Italian e-commerce platform Yoox Group, which was acquired by Net-a-Porter Inc. in 2015.
A spokeswoman said that Beboe's headquarters will remain in downtown.
Finance reporter Pat Maio can be reached at pmaio@labusinessjournal.com or (323) 556-8329.
For reprint and licensing requests for this article, CLICK HERE.